It's the moment we've been waiting for people - Helen Flanagan has posed for her very first Instagram selfie WITH RED HAIR.
I know, it really is quite the momentous occasion.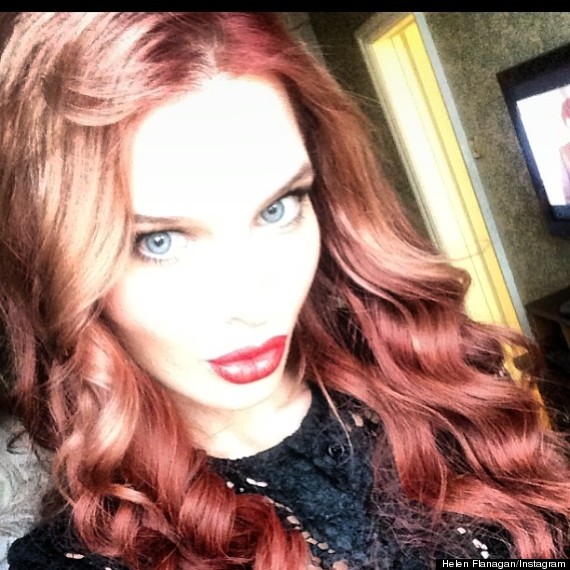 Red Alert! Helen Flanagan has gone ginger
The former 'Coronation Street' star has ditched her trademark blonde tresses (and her nose by the looks of it) for 'ginger' locks (her words, don't shoot the ginger messenger).
"My first ginger selfie :)" she captioned the snap (seeee?)
Yesterday we revealed how fellow Z-lister Luisa Zissman wants a 'boob-off' with Hels after the actress had the nerve to say she wasn't 'classy'.
"Apparently Helen Flanagan had the nerve to say that I'm not classy," Luisa told Zoo magazine. "She's got some f**king front, that girl. Every time I see a picture of her, her t*ts are out.
"Don't get me wrong – I've got no problem with that – but mine are better than hers anyway.
"They're the best five grand I ever spent! Maybe we should have a boob-off."
FOLLOW BAGGERS BITES ON TWITTER