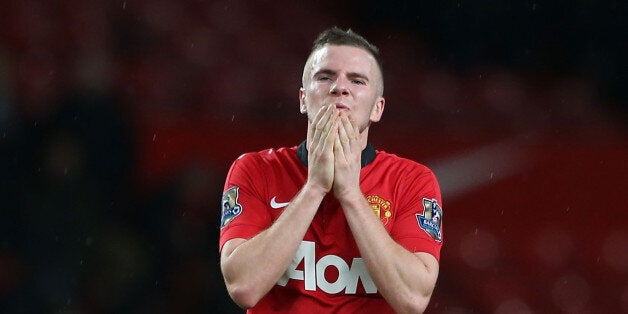 Tom Cleverley has shut down his Twitter account following abuse from Manchester United supporters.
Conducted by chief sports writer Oliver Holt, Cleverley claimed supporters had made him the "scapegoat" for United's dismal campaign under David Moyes.
The 24-year-old added: "My job goes under the radar at times. I am not a player who's going to beat three or four people and stick it in the top corner or go round tackling people like Roy Keane."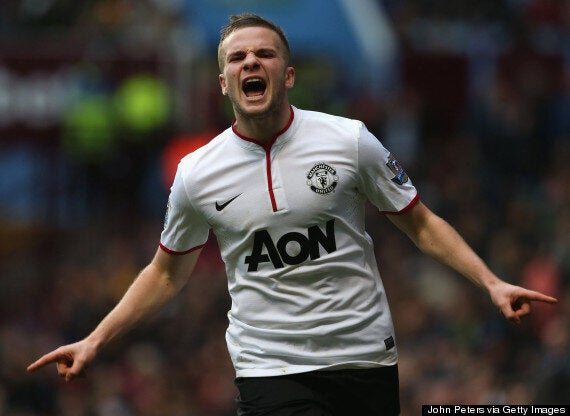 Cleverley has scored just one goal all season for United
Disgruntled supporters tweeted their fury at the midfielder, who has since been hounded off the website.
During a Michael Carrick Twitter Q&A last week, some of the questions posed referred to Cleverley. These included "If you could drop one player from the team, how do you tell Cleverley?", "Do you watch Cleverley train to feel good about yourself?" and "You can travel back in time. Do you kill Hitler or stop Cleverley being born?"
Cleverley signed up to the social networking site in 2011 - when he was on-loan at Wigan Athletic - and has steadily attempted to expand his brand online.
United fans became suspicious of the academy graduate when he launched his own website while out injured, having made just seven first-team appearances for the Reds.
Three years ago, then-United midfielder Darron Gibson lasted just a few hours on Twitter before he closed his account after irate fans abused him. He has since reopened it.