A journalist was blasted off her feet by a water cannon as Turkish riot police tackled people protesting against the Prime Minister.
Officers also used tear gas during the protests, which have surrounded the detention of army officers who were jailed for plotting a coup, and accusations of a corruption cover-up by the government.
Around 2,000 protesters demonstrated in Ankara on Thursday. At least 12 were arrested and two people, including a police officers, were injured.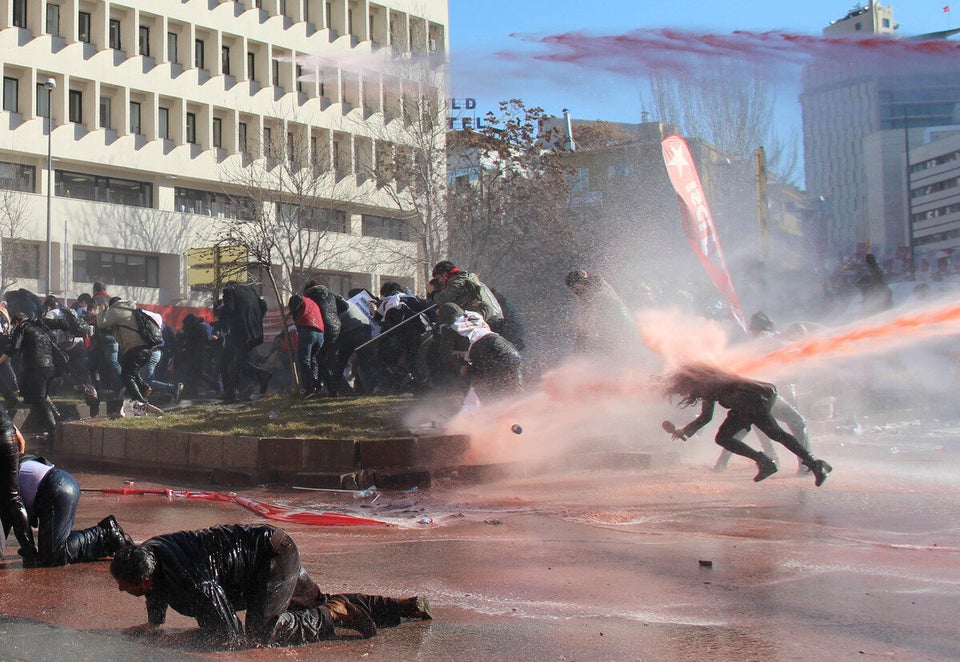 Turkey Protests
Related