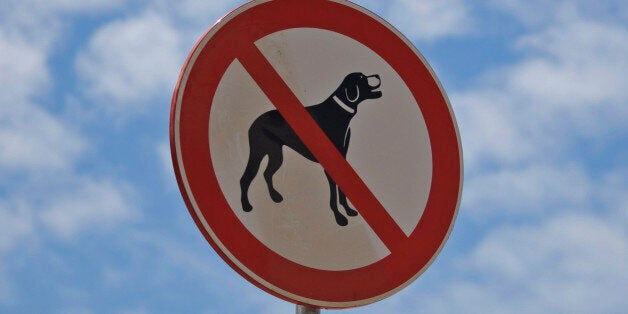 The UK's dog laws are due to be strengthened later this year after a string of fatal attacks, but are they enough to prevent attacks from reoccurring?
The answer – no, according to politicians and animal campaigners alike.
While Britain's current dangerous dog laws have been branded "unfit for purpose", there are doubts changes being made to legislation will have any impact.
Concerns have been sparked after an 11-month-old girl became the latest victim to be mauled to death by a dog earlier this week.
Ava-Jayne Corless was in bed at a house in Blackburn, Lancashire, on Monday when she was attacked by what police described as an American pitbull-type dog – a banned breed.
Under the new rules, the Department for Environment, Food and Rural Affairs (Defra) has set out plans to make it compulsory for all dogs in England to be microchipped from 2016 and extend laws governing dog attacks to cover incidents on private property.
But the Environment, Food and Rural Affairs Committee has branded the plans to protect the public as "woefully inadequate".
The committee and animal experts have called for stronger measures that are focused on prevention – urging Defra to do more to improve dog welfare linked to dog breeding, instead of relying on voluntary action.
MP Steve Reed told The Huffington Post UK that tougher laws are needed to tackle attacks and irresponsible dog owners.
"It's desperately sad to learn of the death of little Ava-Jayne. The truth of the matter is our current dog laws aren't fit for purpose," he said.
Criticising the Government for not supporting Labour calls for stronger measures in the , the Croydon North MP said that unless the new legislation was amended "tragically, other children will likely face the same fate as Ava-Jayne."
"Labour proposed tough new measures last year to deal with dangerous dogs and to hold to account their irresponsible owners, measures that were blocked by a complacent and out of touch government.
"It will never be possible to prevent every dog attack – but the government has a duty to take every reasonable step to protect our people."
At present four breeds – the pit bull terrier, Japanese Tosa, Dogo Argentino and Fila Brasileiro – are banned under the Dangerous Dogs Act. But out of at least 27 death from dog bites from 2006, only two are said to have been from illegal breeds, highlighting the ineffectiveness of the current legislation.
Laura Vallance, the Public Affairs Manager at Dog's Trust told the Huffington Post that "ultimately when you ban something, you make it desirable too the wrong kind of people," she said.
"It comes down to preventative action. So many of these attacks have happened when the dog has been a risk and nothing has been done to stop a death. From the legislative side of things we need to stop these attacks before they happen.
"It's not about the breed of dog because any breed is dangerous in the wrong hands."
The new legislation, she said looks at antisocial behaviour as a whole and dogs are "lumped in" with that.
"If you don't have the resources to back up what you're doing, then it's questionable whether it's going to work," she said.
"It's desperately frustrating from our point of view that not more is being done."
Both MPs and dog charities have called on the Government to introduce powerful new Dog Control Notices, which already exist in Scotland, that could force potentially dangerous dogs to be neutered, muzzled, kept on a lead and could also require out-of-control dogs and their owners to undergo training until their animal is brought back under control.
Animal behaviourist's have also pushed for legislation that focuses on individual canine behaviour and owner accountability rather than demonising a "type" of dog.
Rachel Millar, the acting editor of Dog's Today Magazine, told HuffPost "the only way we are ever going to learn more about fatal dog attacks is to fully investigate all elements of those that have occurred.
"Blanket bans on particular breeds do not help, they simply promote misinformation and stereotype as truth and encourage us to believe that only certain types of dog are capable of causing harm. We need to see government taking much greater steps to prevent attacks from occurring."
Dogs Trust also emphasised that the problem they have with the act is that "it doesn't ban a breed, it bans a type."
They said their centres are seeing an influx in dogs like Staffordshire Terriers because they are now getting "such a bad name."
"It comes down to owners - a responsible owner will have the dog assessed by a behaviourist to make sure it is safe for the public," Ms Vallance said.
"But many people do not do this and it's impossible for the police to seize every one."
The complications surrounding confusion over a dog's "type" hit headlines when a much-loved family pet was taken away from its family and destroyed amidst public outcry.
Despite Lennox the dog having Labrador and American Bulldog heritage he was measured by Belfast authorities and identified as a Pit Bull-type breed.
His owner, Caroline Barnes, had battled with authorities for two years, embarking on a lengthy legal wrangle and a celebrity-backed campaign to have Lennox spared.
In a statement she said her dog, described by dog behaviourists as being a "charming, gentle creature," was being killed "simply because of his appearance."