Boris Johnson's flagship Routemaster buses move south of the river this weekend - but without their distinctive opened back doors.
TFL confirmed there would be no "open platforms" when the cross-river 148 route, which runs between Shepherd's Bush, Westminster, Elephant & Castle and Camberwell, switches to the electric hybrid buses on Saturday.
"The focus will always be on central London", a spokesman said.
The green vehicles, which aim to reduce CO2 emissions in the capital by 20,000 tonnes, are designed with an "open platform" at the rear – leaving the back door open - but when the 148 launches all doors will be shut when moving.
Complete with three entrances and two staircases, the vehicles generally have two conductors on them, but the 148 route will operate with just a driver and the rear platform will remain closed during journeys.
Although other Routemaster services run with only one driver during evenings and weekends, Dan Maskell, of Transport for London, said the open platform was more suited to routes in central London.
"The buses are particularly adept at operating in central London. The focus will always be on central London routes," he said.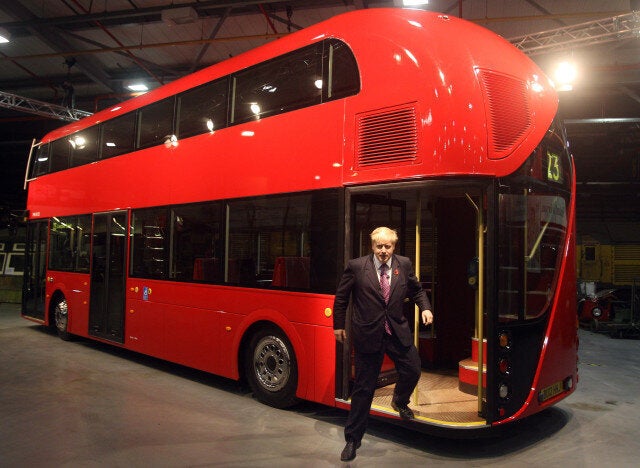 The original Routemaster buses were removed from the roads in 2005 and London Mayor Boris Johnson, who included the latest Routemaster plans in his 2008 election manifesto, said at their inception that they will produce a "cleaner, greener and more pleasant city."
"When ordered in greater numbers it will make a significant economic contribution to the manufacturing industries, while also helping deliver a cleaner, greener and more pleasant city," the London Mayor said.
"It's not just a pretty face.
"The green innards of this red bus mean that it is twice as fuel efficient as a diesel bus and the most environment-friendly of its kind."
"With the introduction of the very latest Euro VI engines, the environmental credentials of the greenest diesel electric hybrid bus in the world are set to get even better."