As more weather-related misery overwhelms the country, heartbreaking images have emerged of residents struggling to save their homes.
Families across the country have been forced to flee their water-logged houses as flood water continues to rise dangerously where river defences have been breached.
After a brief respite today Britain faces more chaos as another storm brings heavy rain, strong winds and further risk of flooding tomorrow and into the weekend.
With some 5,800 properties flooded since early December and no immediate end to the crisis in sight, Prime Minister David Cameron will cut short his attendance at an international wildlife conference today to focus on dealing with the flooding.
But many have already had to watch helplessly as waves of sewage-filled water engulf their homes.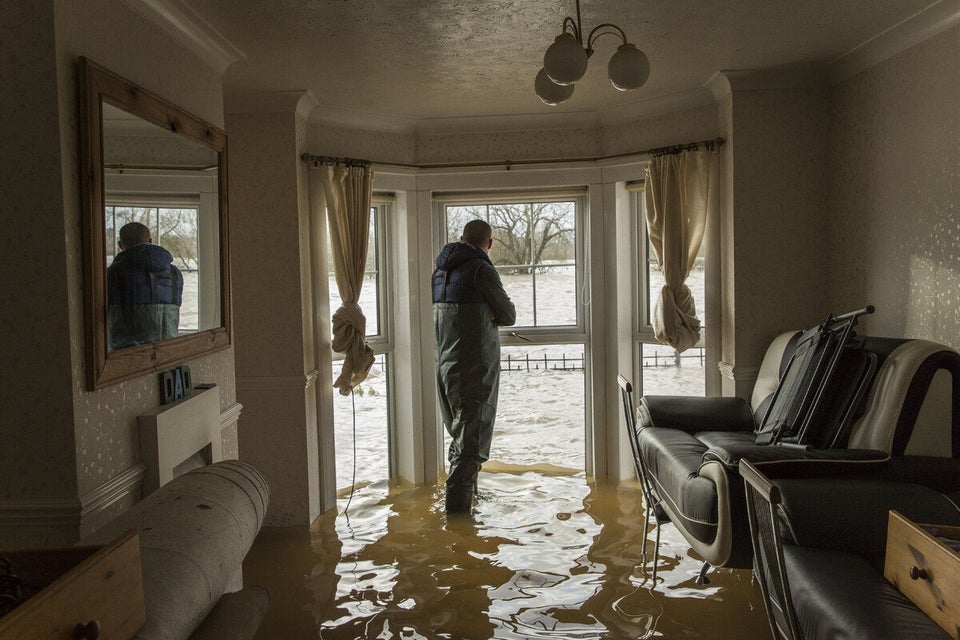 UK Floods: Residents battle to save belongings