In terms of stuff you don't want in your ears - this live maggot is pretty high up there.
Dr Hui-Ming Feng of the Tri-Service General Hospital in Taipei, Taiwan, writes: "The skin over the floor of the auditory canal, close to the eardrum, was eroded."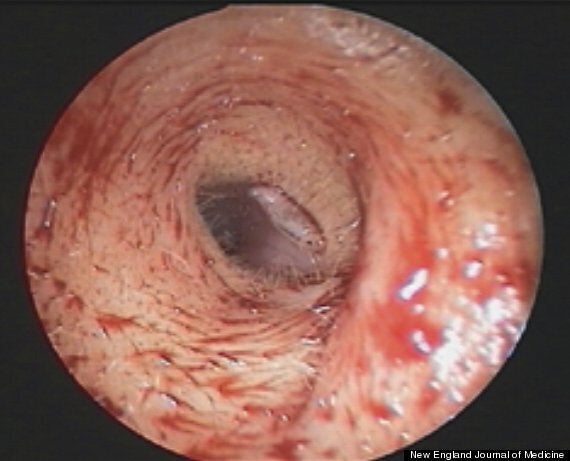 You're not from round here
It is thought the bug chose to nestle in the woman's ear because it was warm and cosy. It was easily removed and the patient made a full recovery.
"Most cases of animals in the ear canal are the flying objects and cockroaches," Dr Cheng-Ping added of the unusual visitor.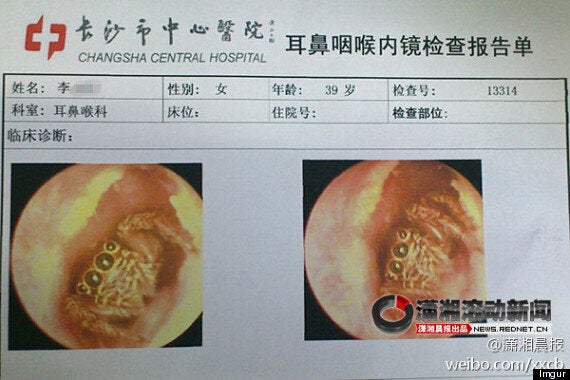 Incy wincy spider: The arachnid peers out of a Chinese woman's ear canal