The RSPCA has told the Huffington Post UK they are "absolutely horrified" by the influx of animal cruelty complaints they have been receiving related to the new fad of Neknomination.
The charity has said it is launching multiple investigations that involve people who have filmed themselves taking part in the bizarre drinking game.
"Every day this week we have been alerted to more incidents - many of which we are looking into," a spokeswoman told HuffPost.
She warned that "there's probably many more out there we have not been told about."
Several Neknomination videos have already sparked an angry reaction from animal rights group, who branded the challenge – in which participants down alcohol, perform a stunt and then challenge friends to beat it – as "sickening and cruel".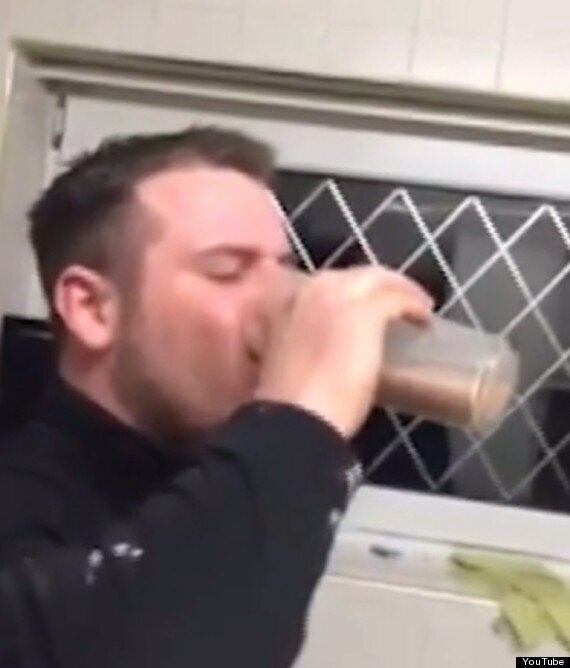 Aaron Johnson, from Gravesend, posted online that he had "loved every minute of" the stunt, a video of which was posted to his Facebook profile.
Spitting out mice bones into a sink after drinking the concoction, his friends can be heard cheering off camera.
Because the insects in Mr Johnson's case are not covered by the Animal Welfare Act and the mice were dead at the time, his actions are legal, but the RSPCA insisted that "animal cruelty is never OK".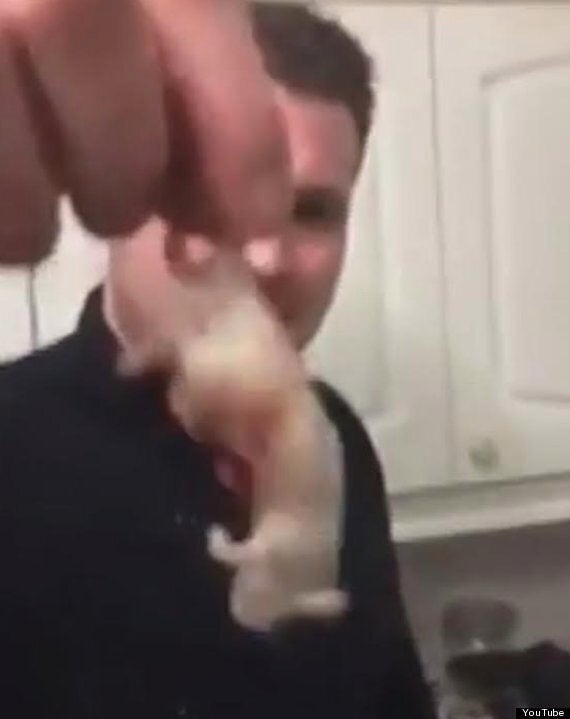 "Eating a live animal and sharing a film of this act via the internet is not funny. It sends out a message that animal cruelty is ok as long as it is part of a trend and is presented in a light-hearted way."
With blood smeared around his face, the man in the video tells his friends: "Don't be a bitch, man the fuck-up."
"Eating live fish is an offence under the Animal Welfare Act, and we are investigating several of the cases which have been referred to us. Because of this we are unable to go into detail of individual cases until more is known," they said.
"We are absolutely horrified at the number of incidents which have been coming in to us on this theme - this cruel craze is getting out of hand.
"We take this issue very seriously and urge people to report any incidents of this horrible craze they come across to us on 0300 1234 999."
Related