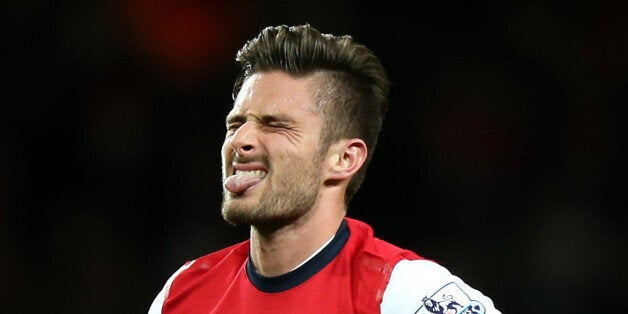 Olivier Giroud could be disciplined by Arsenal after he apologised for having an affair with glamour model Celia Kay.
Giroud, who was dropped for Sunday's 2-1 FA Cup win over Liverpool, tweeted his regret to his "wife, family and friends and my manager, team-mates and Arsenal fans" less than two hours before kick-off.
Last week, Giroud's lawyers sent a series of letters to the Sun newspaper denying any wrongdoing, which prompted Arsenal to drop their plans to fine him £230,000.
The Frenchman emerged as a second-half substitute yesterday and Gunners manager Arsène Wenger refused to clarify whether the striker would be punished.
"He looked a bit tired recently and I know where you want to lead me, slowly but surely," Wenger said of Giroud's demotion, "But he has made a statement and for the rest of it we will deal with it internally. I don't think there is much more to add to that because I want to respect his privacy, as well."
Asked if he will discipline Giroud, Wenger evaded the question and referred to Giroud's admission: "You have to believe the last version."