Three houses have been evacuated amid fears they could collapse after a huge 25-ft wide sinkhole opened up in a street.
Police cleared the properties on Magdalen's Close in Ripon, North Yorkshire, at 5.40pm after receiving reports the huge sinkhole had appeared.
A North Yorkshire police spokesman said: "The affected property and two houses nearby have been evacuated and a cordon has been put in place to protect members of the public. At this stage no injuries have been reported."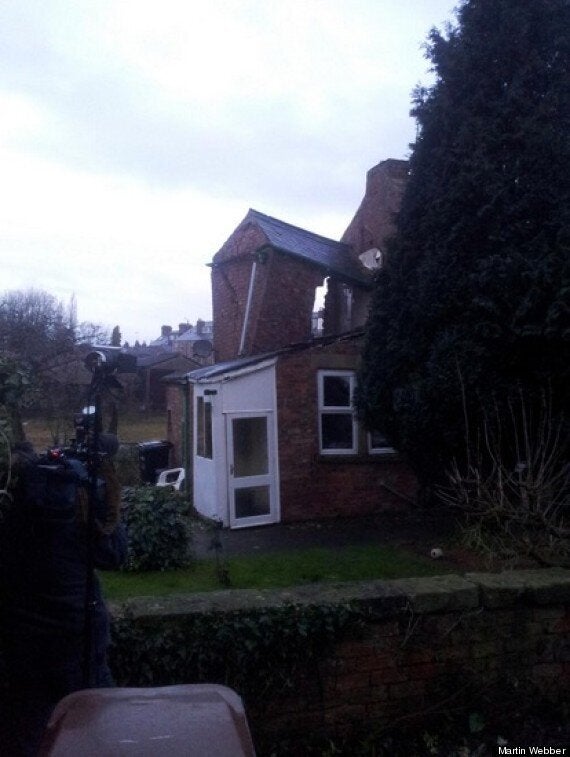 The sinkhole appeared in the early evening
Officers were carrying out house-to-house checks in the area to warn people close to the affected properties.
Police, fire crews and the ambulance service remained at the scene with utility services' engineers and structural engineers who were assisting with the incident.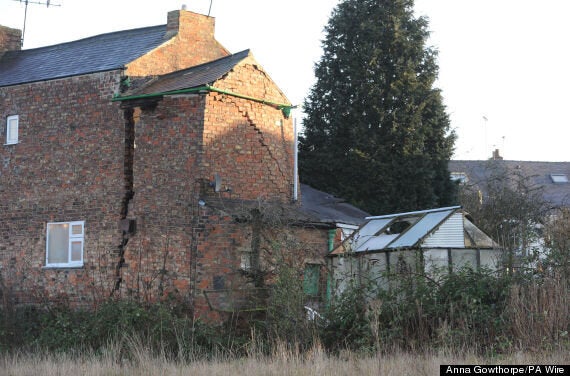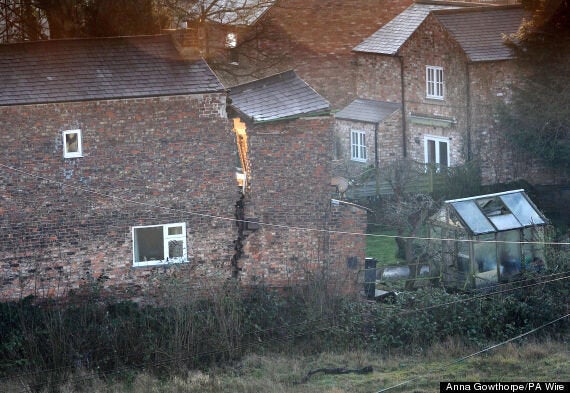 North Yorkshire fire and rescue service said that a fire engine and a heavy rescue unit from Ripon were at the scene, where cracks had appeared in the ground, damaging to a building.
A spokeswoman said: "There are no occupiers in the property and a dog has been successfully rescued. Residents from adjacent properties have been evacuated as a precaution.
"The crews have cordoned off the area and are awaiting the arrival of specialist engineers."
The spokeswoman said the sinkhole was about 25 feet wide.