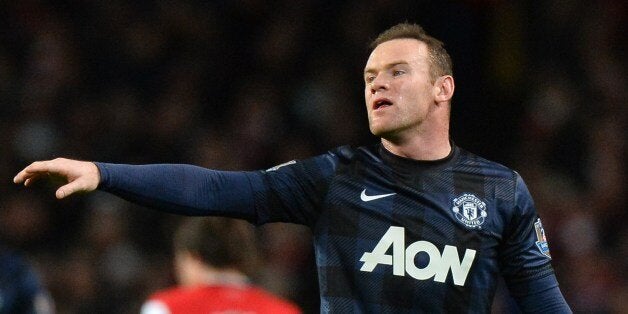 Sir Alex Ferguson's autobiography dedicated a full chapter to Wayne Rooney in what was, despite the numerous platitudes, a final chance at score-settling. Perhaps the most pertinent putdown was in reference to Manchester United's title-clinching victory over Aston Villa 10 months ago.
"I took him off because Villa were a very fast, young side, full of running, and their substitute was running past Wayne."
With United already 3-0 up, Ferguson was stood on his perch in the home dugout, rather than barking out instructions on the touchline. He made an attempt to congratulate Rooney as he ascended the steps to take his seat, but was blanked by the striker. That was Rooney's last Old Trafford start under Ferguson.
It represents quite a turnaround for Rooney, then, that his £300,000-a-week contract will be announced this week. His name will be cheered uproariously by home supporters as he strides out of the tunnel when Liverpool visit on 16 March, but not every supporter is delighted by this hollow declaration of commitment.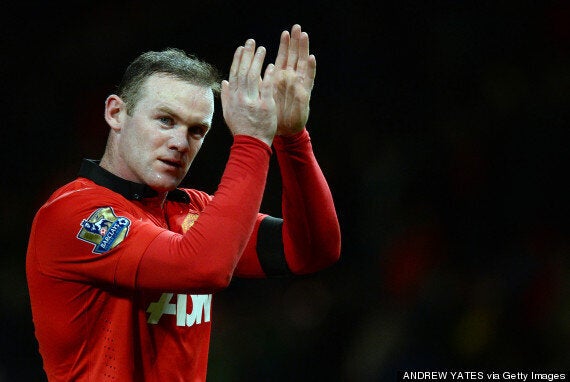 Rooney could be appointed United's next captain
Rooney has emerged as United's equivalent of Sven-Göran Eriksson, who seemed to be rewarded with a new England contract when he flirted with Chelsea and screwed the secretary. Rooney fluttered his eyelashes at Manchester City in October 2010 and received a pay rise. He wanted to leave for Chelsea last year and has received a pay rise. He could also replace Nemanja Vidić as club captain. It's left plenty of Reds angry and confused.
United said retaining Rooney in the summer was a "coup", which was an ominous precursor ahead of their amateurish transfer deadline day desperation. It smacked of an attempt at appeasement on executive vice chairman Ed Woodward's part that one of the biggest clubs in the world could resist selling one of their best players to Chelsea, who have won one title in the last eight years.
Rooney may not have requested a transfer during his meeting with Ferguson last spring but he wanted to leave United months later. His absence from pre-season through injury risked exacerbating his relationship with the club when David Moyes clumsily suggested he was back-up to Robin van Persie.
"Overall my thought on Wayne is that if for any reason we had an injury to Robin [van Persie] we're going to need him," Moyes told the Sunday Times. "Angry and confused" was how Rooney felt. United have been treading on eggshells around Rooney for over three years and yet they see fit to retain him at a greater cost.
Ferguson would not have signed Juan Mata since he had already promised Shinji Kagawa the role of Rooney's replacement, yet the Scot's retirement could bring the Japanese's frustrating time at United to a premature end this year. Rooney, the immovable object, is unlikely to budge for Mata, either.
It already clouds doubt over the signing of Mata, who could come to define Moyes' tenure at United. A club-record £37.1 million buy, however effective Mata can be from the left, from the right or from a deeper role, he is best utilised as a No.10. Moyes was especially defensive of him after another peripheral performance at Arsenal last week, opining the Spaniard had "played well" when, actually, he hadn't. Already a Kagawa-like problem has emerged.
The obvious solution is to sell Rooney. The galling reality for such a gifted player is he has enjoyed one great season in 10 with United and is now in his peak years. Irrespective of the winners' medals he has collected, he is in danger of becoming synonymous with "unfulfilled".
Rooney has improved this season; he looks leaner, hungrier and is revelling in his preferred role off the striker, a position Ferguson was curiously adverse to starting him in. However, he has scored one goal in two months and his mobility outside of the 4-4-2 formation is a hinderance, which is why his demotion for the Champions League knockout tie with Real Madrid last year was justified.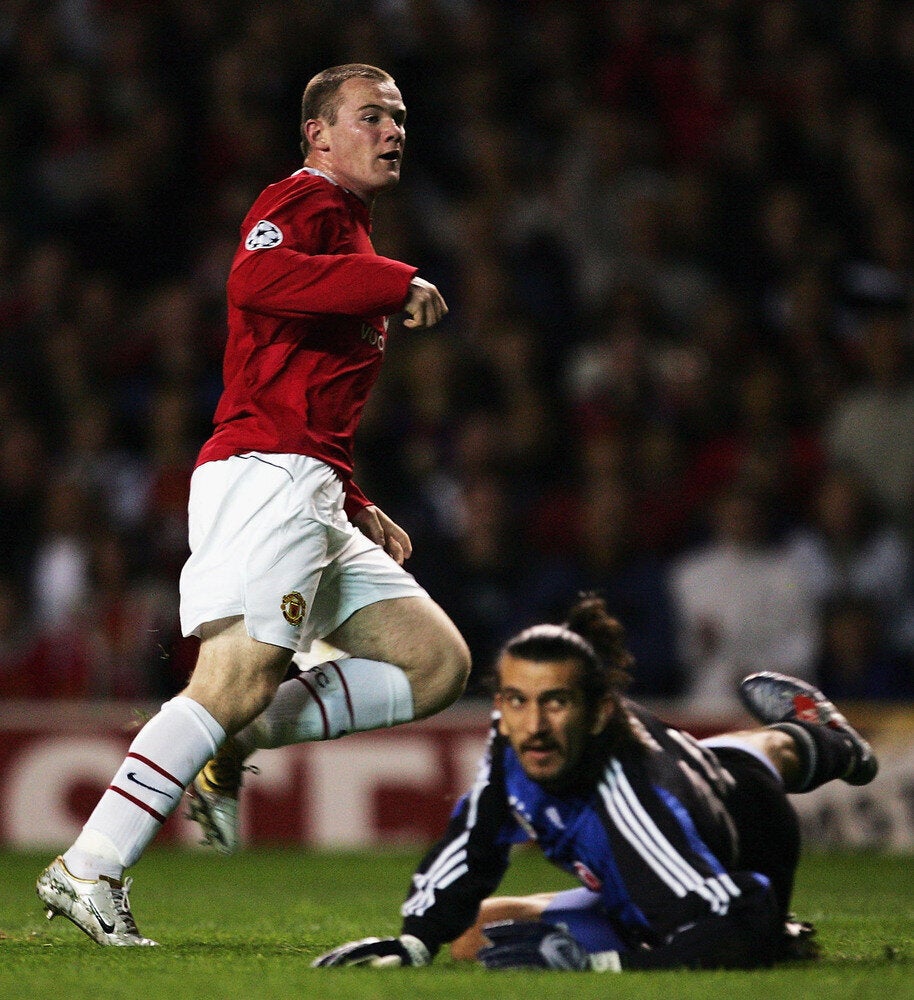 Rooney's United goals
Another conundrum is Robin van Persie's future. The Dutchman, who has been unhappy with Moyes' training this season, was effusive not just about playing under Ferguson but René Meulensteen's coaching. Ferguson admitted he had even reassured both Van Persie and Kagawa he had no intention of retiring.
"I told the players: 'I hope I haven't let some of you down, because you may have joined thinking I would stay,'" he writes in his book. "We had told Robin van Persie and Shinji Kagawa, for example, that I would not be retiring any time soon, which was correct at the point I said it."
Those two, along with the marginalised Wilfried Zaha, bought by Ferguson when he knew he was retiring, have endured an uneasy campaign playing for Ferguson's successor.
Van Persie will be 31 in August whereas Rooney doesn't turn 30 for another 20 months, which will have had a huge bearing on United's decision to end conjecture over Rooney's future. There is a fitting irony that Rooney, a la Ferguson, is able to see off his own set of all-comers.