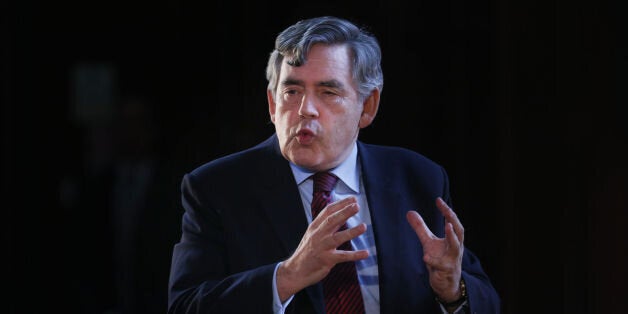 The Scottish Government has failed to provide the evidence that it can fund the pensions it has promised under independence, former prime minister Gordon Brown has warned.
Brown said a Yes vote for independence would mean the loss of the "pooling and sharing" of resources which help pay for state pensions and other benefits for retired people.
He said he did not believe the SNP administration's assertions that pensions would continue to be paid, pointing to questions over the value of North Sea oil revenues in the coming years.
The Kirkcaldy and Cowdenbeath Labour MP said the issue presented the third major problem for Scottish First Minister Alex Salmond, following debates surrounding an independent Scotland's entry into the EU and the prospects of forming a formal currency union with the rest of the UK.
Brown was speaking to an audience of pensioners at an event in Lochgelly, Fife, to launch the campaign group Keep our British Pensions.
He said: "We know when we look at the figures for pensions, we in Scotland get a higher share of the UK pension money."
Brown said that when benefits such as pensioners' credit, the winter fuel allowance and free television licences are added to the state pension, Scots receive around £200 more on average each year than their English counterparts - amounting to £200 million in total for the country.
He said: "Why does that happen? It happens because we pool all of our resources as part of the United Kingdom.
"We pay our national insurance and we pay our taxes so that we can pay for our pensions later. We have more needs (in Scotland) and more pensioners, therefore we get more."
Brown continued: "The SNP know that they have got a problem... the rising demand for pensions, set against the money that they have, means there is greater volatility in social security spending."