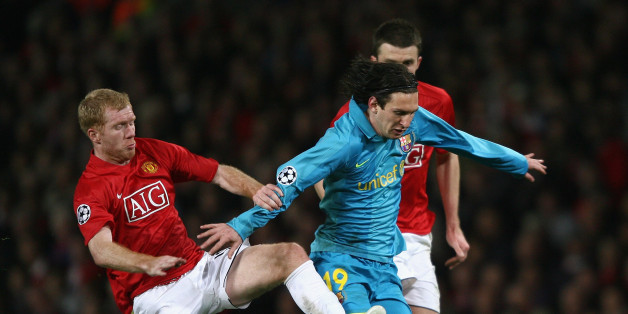 Clive Brunskill via Getty Images
Lionel Messi will start tonight for Barcelona at Manchester City in the Champions League tonight without having scored on eight previous occasions at a Premier League ground.
Messi, who rose to prominence with a controversial, yet dazzling, display at Stamford Bridge in 2006, has failed to score on four separate matches at Chelsea.
He has also fired blanks on both trips to north London at Arsenal, and was shut out by Liverpool and Manchester United before then.
Messi did, however, nod in the clincher against United in the 2009 Champions League final in Rome and placed four past Arsenal the following year, and two more in 2011.