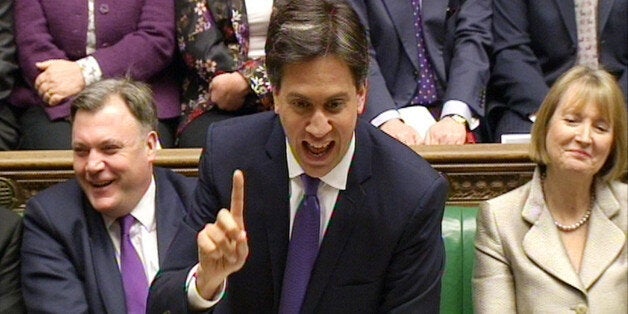 Commons Speaker John Bercow has made a fresh appeal to party leaders to find ways to curb the "yobbery and public school twittishness" of their MPs at prime minister's question time.
Mr Bercow has written to David Cameron, Ed Miliband and Nick Clegg seeking their responses to evidence that the tone and content is putting voters off politics, the Independent reported.
Research by the Hansard Society found the most common descriptions of the weekly 30-minute Commons session were "noisy", "childish", "over the top" and pointless.
The Speaker has long called for reform of the set-piece session for the sake of improving parliament's public image and has been strident in chastising offending MPs.
Focus groups were asked about PMQs as part of the Hansard Society's annual examination of public engagement and more than two thirds said there was "too much party political point-scoring instead of answering the question".
Almost half (47%) said it was "too noisy and aggressive", still more (48%) disagreed that MPs behaved professionally and by a majority of 33% to 27% the panel reported that it put them off politics.
Only 12% said it made them "proud of our Parliament".
"There are people who think culturally the atmosphere is very male, very testosterone-fuelled and, in the worst cases, of yobbery and public school twittishness," Mr Bercow told the newspaper.
"I don't think we should be prissy about this, but I am not sure we're setting a good example to the next generation of voters," he said, adding that he wanted to hear the views of party leaders before considering a Speaker's Commission.
Dr Ruth Fox, director and head of research at the Hansard Society, said: "The public think the conduct of MPs is childish and wouldn't be tolerated in other work places.
"They think politicians are simply not taking the issues that affect their lives seriously enough.
"Reform is overdue if PMQs is to move from being an inward-looking and self-referential event towards its proper role of scrutiny and accountability."
Popular in the Community