England coach Roy Hodgson experienced the humid climate of Manaus on Monday as he visited the Brazilian jungle city for the first time.
Hodgson and a delegation including the British ambassador to Brazil enjoyed a tour of the city where England will begin their World Cup campaign against Italy.
The England manager enjoyed a boat ride up the Amazon river and then visited the city's 130-year-old royal opera house before he took a look at the 42,000-capacity Arena Amazonia which will host the Three Lions' Group D opener on 14 June.
From now until during the World Cup, temperatures can rise above 30 degrees centigrade in Manaus, and its proximity to the Amazon rainforest means humidity levels hit over 95 per cent.
The FA has made extensive preparations to ensure England's players are able to cope with the conditions and, having managed Switzerland in the sweltering heat of USA '94, Hodgson is aware of what lies in store for he and his squad this June.
"It is hot here, but World Cups are played in the summer," Hodgson told the BBC. "It was hot in South Africa (for the last World Cup) and it was very hot in America in '94.
"It will be hot here that is something you have to come to terms with.
"What we are interested in now is getting a feel for the slightly more different more tropical climate in the north of Brazil vis-a-vis Rio, where we have been and played."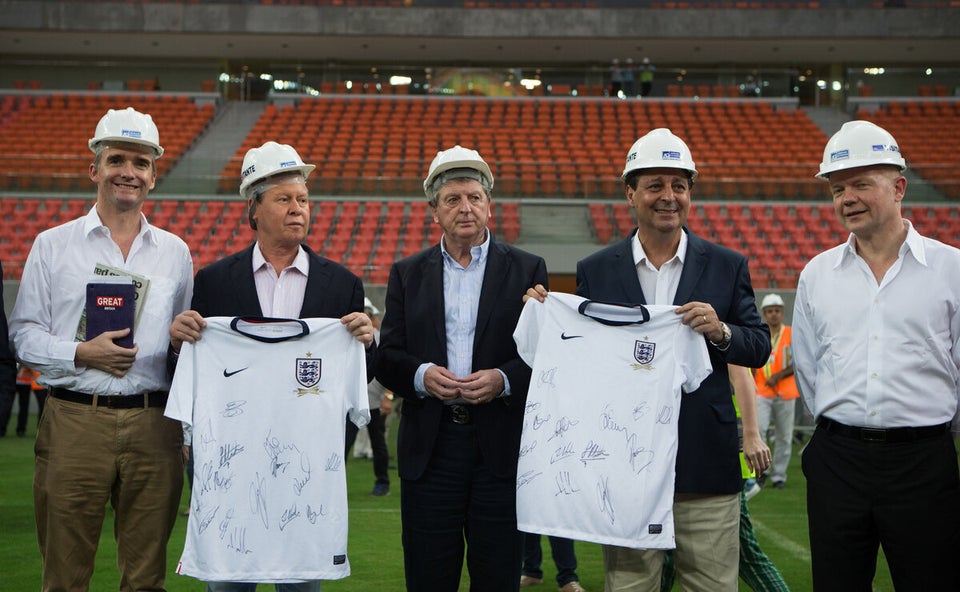 Hodgson in Manaus
Related