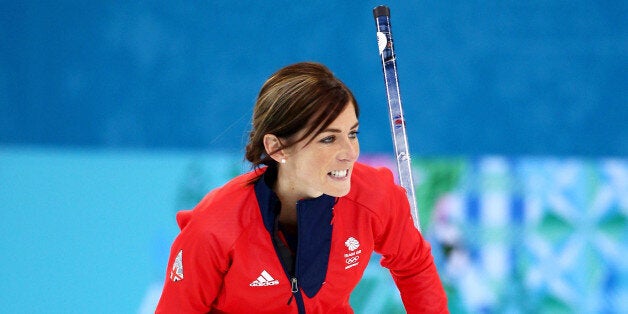 Team GB's women's curling team have claimed bronze at the Sochi Winter Olympics following a 6-5 win over Switzerland.
Skip Eve Muirhead soaked up the pressure and landed her final stone on the bottom of the target to clinch victory.
Muirhead's all-Scottish rink shrugged off the disappointment of their semi-final defeat to Canada on Wednesday to secure the medal that at least equals GB's best-ever Winter Olympic medal haul of 1924 - four - with a gold or silver to come from the men's curling final against Canada on Friday.
It was the first Olympic medal for British women curlers since their coach Rhona Howie - then Rhona Martin - skipped GB to gold at Salt Lake City in 2002 and they had to come from behind to do it, not forging ahead until the eighth end.
Muirhead's team took some time to get into their stride at the Ice Cube Curling Center.
After a blanked first end, Mirjam Ott's team took a two in the second to put GB on the back foot.
A double take-out in the third end by Switzerland ultimately led to Muirhead having to take just one point before passing the hammer - the last shot of each end which is normally decisive - over to Ott.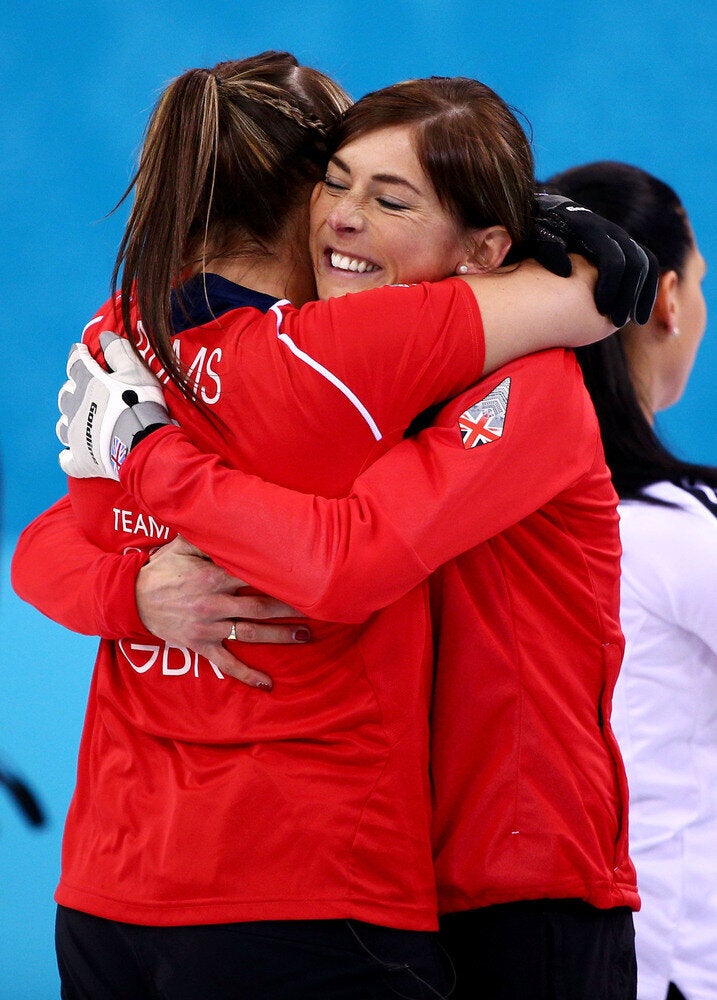 Team GB women's curling
Another great double take-out, this time from Muirhead with her first shot in the fifth end, allowed GB to go into the interval level at 3-3.
Switzerland edged ahead again 4-3 and Muirhead blanked the seventh to get another chance with hammer to go for two points to get in front for the first time in the game which they did, but only after a measurement was used to confirm one of the British stones was indeed closer to the centre than the nearest one from Switzerland.
GB went into the 10th end level but importantly with hammer which, in the end, provided Muirhead the opportunity to roll up the final stone with some ease to claim the historic victory.