Spanx have launched a new shapewear product - a bra... for your bottom.
The 'Trust Your Thinstincts® Booty Bra' is designed to give even the flattest pancake bottom a Kim Kardashian-style upllift. All for the humble price of $58.00 (£35.00).
The way it works is simple: the underwear flattens the stomach, while expandable fabric in the derriere promises to keep your bum cheeks 'perky and separated'.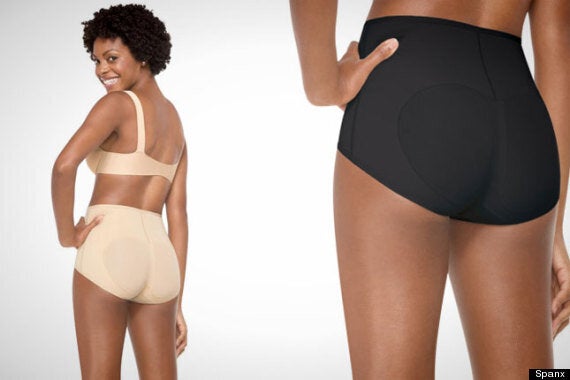 The underwear is a short cut to a much-coveted full booty (think Kim K, J-Lo or Beyonce for a visual cue), offering an alternative to bum-enhancing cosmetic surgery - which is on the rise - or doing a bazillion squats per day.
While some will undoubtedly welcome the product, HuffPost UK Lifestyle were left feeling a little deflated (pun intended).
We're tired of shapewear that moulds women's bodies into a one-size-fits-all beauty ideal.