The Ukrainian parliament has voted in favour of stripping a law that could allow for the release of country's former Prime Minister. Yulia Tymoshenko, who was defeated in 2010 presidential elections by President Viktor Yanukovych, was imprisoned in 2011 on likely trumped up charges relating to an abuse of office.
Ukraine's parliament voted on Friday to remove the law under which she was jailed, legislation that Yanukovych must now sign. The vote passed by 310 to 140, a majority that should ensure Tymoshenko's release even if her bitter political rival refuses to ratify the law.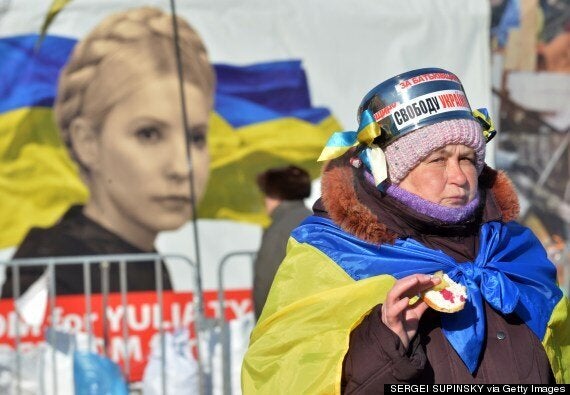 An opposition activist in Independence Square stands in front of a picture of Tymoshenko
Earlier on Friday, Yanukovych said that he had reached a deal with opposition leaders following one of the deadliest days of fighting in three months of protests. European Union ministers have been trying to broker a political settlement after gun battles between police and anti-government protesters brought the death toll to 77 in just two days.
Popular in the Community