As nude swims go, this has to be one of the most refined.
Participants in the Sydney Skinny, which took place on Sunday, are only naked once they're in the water, and are handed sarongs as they get out of the sea.
Hundreds took part in this year's event, which is ticket-only and takes place on the secluded Cobblers Beach, on Sydney's lower shore.
It is dubbed the first mass nude ocean swim, and people taking part can swim for 300 or 900 metres, with no timing, and flippers are allowed.
Proceeds go towards the Foundation for National Parks and Wildlife, while one of the event's goals is to "strike a blow against destructive body image issues and to practise greater self acceptance", the Sydney Morning Herald reported.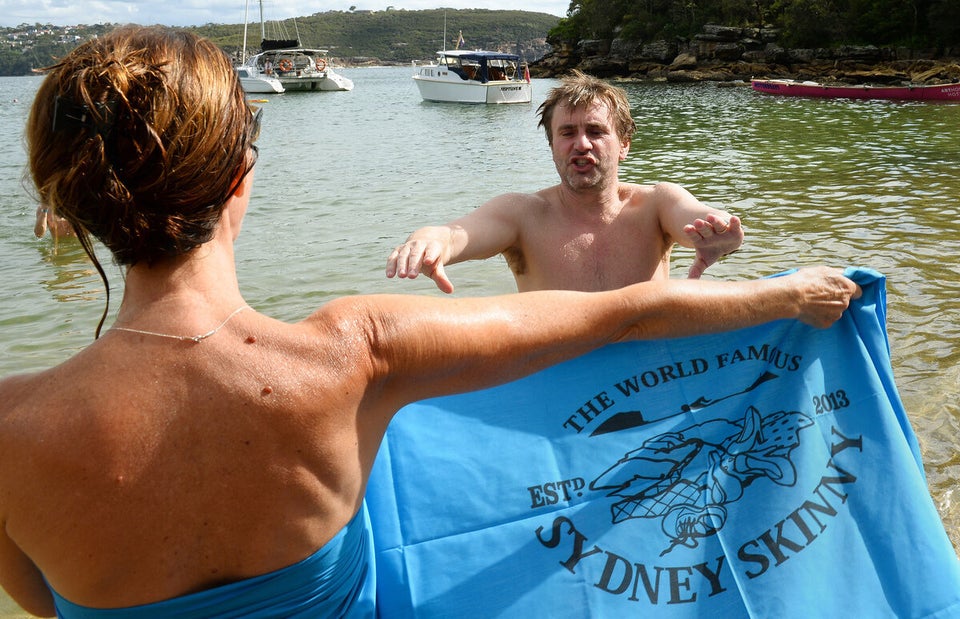 Sydney Skinny (Nude content warning)