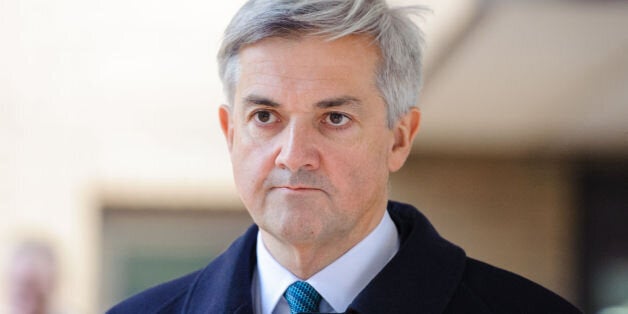 Chris Huhne's early release from prison undermined confidence in the British justice system, David Cameron's former police minister has said.
Conservative Nick Herbert, who served as a Home Office minister from May 2010 until September 2012, said on Monday evening that "automatic early release undermines public confidence in sentencing".
He had pleaded guilty to perverting the course of justice after his ex-wife, Vicky Pryce, accepted speeding points on his behalf.
The scandal ended his career in politics as he was forced to resign as a Lib Dem MP and quit as energy secretary.
Herbert, who clearly has little sympathy for his former coalition colleague, told MPs that even Members of the House of Commons "find it difficult to understand or accept the early release of offenders".
"Many of us noted with surprise that when the courts handed down to a former Member a determinate sentence of eight months, we had no sooner said the words 'Liberal Democrat' than that offender was released early, in that case to serve a period on home detention curfew and, subsequently, to enjoy a new career writing articles for The Guardian," he said.
The MP for Arundel and South Downs added: "All that undermines confidence in the criminal justice system."
After being released in May 2013, Huhne said his time in jail had been a "humbling and sobering experience". Since leaving prison, the former Lib Dem cabinet minister has, among other things, written columns for The Guardian.
Popular in the Community