England coach Roy Hodgson fears Uefa's new format for international qualifiers will reduce the time he has with his squad.
Hodgson, speaking after England were handed a drab draw for Euro 2016 in Group E alongside Switzerland, Slovenia, Estonia, Lithuania and San Marino, said playing matches on a Thursday would mean just one day to train with the squad.
England's first home match of the campaign is on a Thursday, against San Marino on 9 October, and Hodgson, who also admitted the Football Association face a tough task to sell out Wembley for the low-profile opponents, said: "It will affect the national teams. One of the major problems for us could be a Thursday game if the Super Sunday has four of our best teams taking part, taking as many as seven or eight of our first XI players.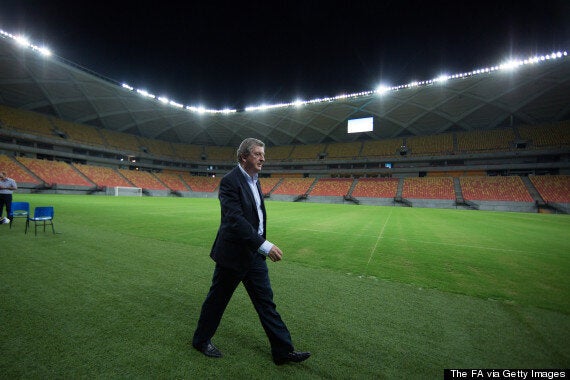 Hodgson has qualms over Uefa's Euro 2016 qualifying schedule
"That means Monday is a write-off, Tuesday for some of the older players will be a write-off because they need a two-day recovery and don't train two days after a game. That would mean we have one day, the day before the game, to prepare the team.
"The clubs will be happier because it used to be two weeks for the national teams in these breaks. That got knocked down to 10 days. Then it was knocked down to nine days. Now it's seven or eight days, so the clubs, I would think, are rubbing their hands all the time because they get the players back quicker all the time.
"For the national teams, though, you don't have to be a statistician or a rocket scientist to work out it's getting harder for us. We don't really get the time with the players we would like. We want to work with them and do our bit of tactical work as well, not just the club sides."
On whether the FA would be able to sell out Wembley, Hodgson added: "It's a good question. It's something I guess we should be thinking of but I think more selfishly about the match and the quality of the opponent and what we've got to do to prepare for it.
"I'll have to leave the job of Wembley to someone else. I'd like to think with our performances and the way we play that we will do it, but I do understand the point. It might have to be a joint effort."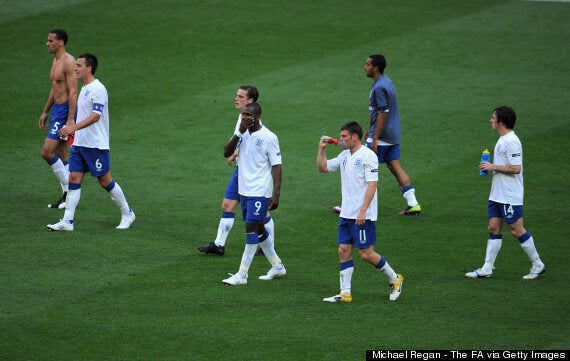 England drew 2-2 with Switzerland at Wembley in Euro 2012 qualifying
Hodgson was delighted England have drawn Switzerland, the side he managed when they qualified for the 1994 World Cup and Euro 96.
"From an emotional, sentimental and nostalgic point of view, Switzerland was always something special," he added. "I was pleased to see them coming out of the hat even though they are having some success and are ranked high in the FIFA rankings."
Euro 2016 qualifiers will also see UEFA's 'week of football' idea put into action, with matches taking place every day from the Thursday to Tuesday of double-header international weeks.
England will kick off their Euro 2016 qualifying campaign with perhaps their toughest fixture - away in Switzerland on Monday September 8 and the final qualifier is away against Lithuania.