An Indian town is on lockdown after a wild leopard rampaged through the streets, injuring seven people and sending panicked residents fleeing for safety.
The big cat had initially been contained in a hospital on Sunday but later escaped by breaking a window.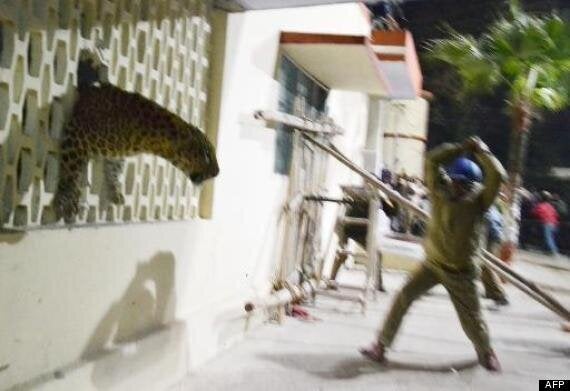 The leopard makes its escape
A team of wildlife experts have been called in to attempt to tranquillise the animal.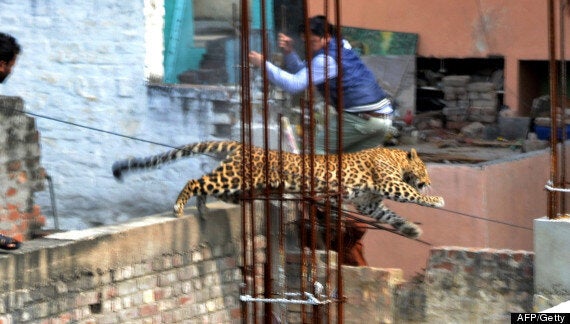 Those hurt by the leopard have minor injuries including a police officer with a bitten shoulder.
Senior superintendent of police Onkar Singh, said: "We urged the public not to go near the animal, but they went close out of curiosity and the animal attacked them, inflicting minor injuries."
Although shy, big cats sometimes stray from forests into populated areas.