The government is being urged to provide education for young people about the dangers of self harm and suicide following the tragic deaths of two young men.
An e-petition started by two women whose brothers both took their own lives is asking for the Department for Education to give mandatory lessons on suicide awareness to students.
Suicide is the second biggest cause of death worldwide among 15 to 19-year-olds, with 100,000 adolescents taking their own lives every year. Recently, teenager Tallulah Wilson hit the headlines after taking her life following a battle with self-harm and depression. The gifted young dancer posted images of her cutting herself on Tumblr, and created an online cocaine-taking persona.
A report released by the Samaritans last year revealed suicide rates are highest for males since 2002, with male suicide rates three to five times higher than female rates. Between 2010 and 2011 there was a "significant increase in the UK suicide rate", the report found.
Sarah-Jayne Morris set up the petition after her brother took his life in 2012.
"We saw no outward signs of anxiety or depression," she tells The Huffington Post UK. "We are a very close family and Jack must have felt he couldn't approach us for support."
Morris believes if secondary school students are made aware of the support available to them when they feel anxious or depression, "we may be able to lift some of the taboo around suicide".
"@HPUKStudents: Should schools teach young people suicide awareness?" Considering the number of young people at risk... yes, absolutely!

— Keri Duffin (@keriduffin) February 25, 2014
Although Morris says she is not convinced this would have helped Jack, she says it might not be too late for others.
"We knew little or nothing about suicide or it's knock in effects until this happened. I am quite aware that as a society we will never be able to stop suicide in young men but if such teaching helps one or two it's worth it."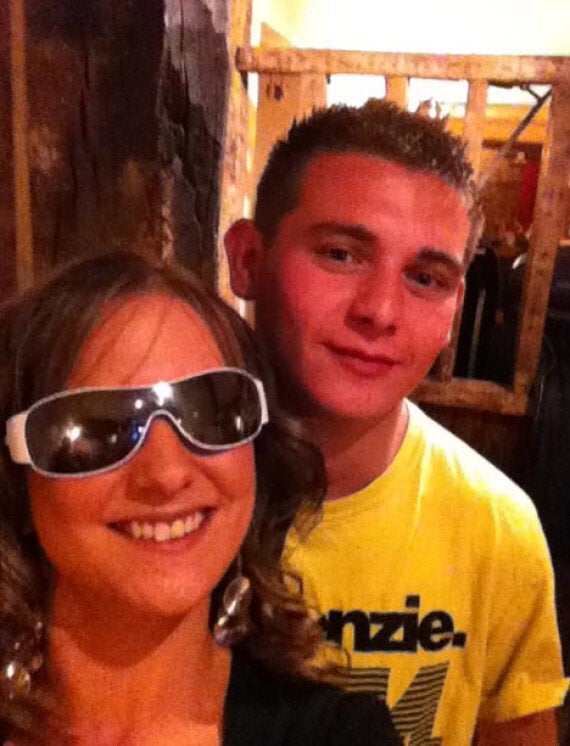 Sarah-Jayne with her brother Jack
Morris is being supported in her efforts by Jodie Edge, who discovered the petition while she was fundraising for CALM, in memory of her brother Arron who died last August.
"I think awareness sessions should be aimed at young people aged 15 and older in social education classes around the signs of depression, anxiety and stress and the help that is available," Edge says. "We need to try to lift the stigma around mental illness and silence around suicide."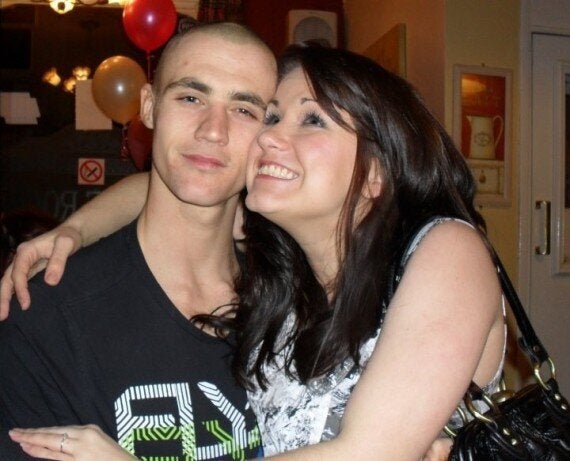 Jodie with her brother Arron
Edge, who says students should be taught in their group tutor sessions either by a school counsellor or an outside body coming in to the school, believes the lessons will help young people to see that there is help out there and where to find it.
"It will also help to realise that admitting you need help is not a weakness," she continues. "I think it would have helped a lot if my brother knew there were organisations out there that he could talk anonymously to without fear of being judged.
"Talking to somebody with an outside perspective could have given him an objective view on his situation without him feeling there would be repercussions from him talking about the issues he was having.
"Arron was 27 when he took his own life - he didn't show any signs of being depressed. He was going through a tough time but never admitted how hard he was finding things and he always looked as though he was coping.
"If he'd have known where to turn he could have found the help he needed to get himself out of the hole he found himself in."
A Government spokesperson told HuffPost UK: "Schools must ensure they promote pupils' mental development. They can raise awareness of mental health issues through PSHE lessons - the PSHE Association has made information available to schools on how to teach about depression and low moods. The curriculum also allows teachers to use their professional judgement to address any specific issues that meet the needs of their pupils.
"We want all children to have good, safe mental health care, which is why we are investing £54 million over this Parliament in improving access to mental health treatments for children and young people. This will support those with depression, anxiety, eating disorders, behavioural and conduct problems and those who self-harm."
Useful websites and helplines:

Samaritans, open 24 hours a day, on 08457 90 90 90

Mind, open Monday to Friday, 9am-6pm on 0300 123 3393

Students Against Depression, a website by students, for students.

HopeLine runs a confidential advice helpline if you are a young person at risk of suicide or are worried about a young person at risk of suicide. Mon-Fri 10-5pm and 7pm-10pm. Weekends 2pm-5pm on 0800 068 41 41

Student Minds Can be contacted on email info@studentminds.org.uk or by phone 01865 264168