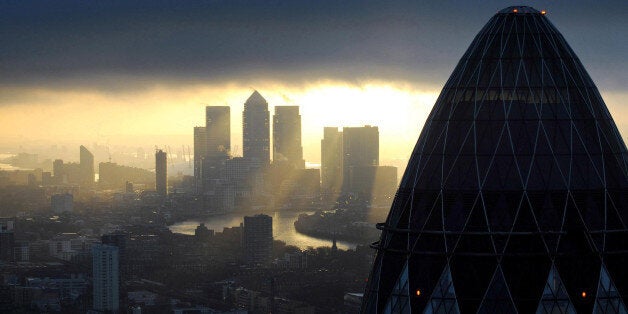 The Bank of England could ban foreign banks branches in Britain from the City of London if they fail to adhere to British standards of regulation.
In a consultation paper published on Wednesday, the Bank's Prudential Regulation Authority (PRA) outlined a series of requirements for non-EU bank branches in the UK which would tighten regulation.
Foreign bank branches in Britain have caused concern as they have been able to sidestep regulations that were required of proper UK subsidiaries.
Under the new rules, foreign banks with UK branches will need to give the PRA detailed financial information so they can judge how dangerous it would be if they got into difficulties.
The tighter PRA rules around foreign UK bank branches, which manage around £2.4 trillion in assets, come as government ministers try to lure more financial institutions, especially from China, to set up branches in London.
Chancellor George Osborne used a trade mission to China in October to signal a relaxing of the rules for Chinese banks wanting to open UK branches as part of a plan to bolster the City's financial dominance by turning it into a trading centre for renminbi.
In its paper, the PRA said: "Firms must always be in compliance with the PRA's threshold conditions, so if the assessment of the equivalence of a HSS [Home State Supervisor] changes, the firm can have its permission varied or cancelled."
Andrew Bailey, chief executive of the PRA said: "It is important that we get right the balance between maintaining our place as an open financial market while delivering our statutory objective of promoting safety and soundness in the firms we supervise. This is crucial for the stability of the UK financial system."