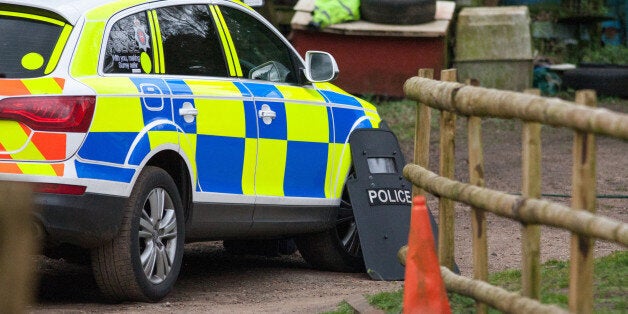 An elderly man has been remanded in custody after appearing in court charged with murdering his partner and her daughter at a dog breeding farm.
The bodies of Christine Lee, 66, and her daughter Lucy, 40, were found in Farnham, Surrey, on Sunday morning.
John Lowe, 82, was charged last night with two counts of murder and possession of a firearm with intent to endanger life.
He appeared in custody at Guildford Crown Court today where he was told he will appear before Judge Christopher Critchlow again on March 18.
No bail application was made during the hearing, which was held in private.
Earlier today Lowe appeared at the city's magistrates' court. Wearing a navy sweatshirt and jogging bottoms, he had to be helped into his seat by one of the two security guards that flanked him.
He wept as a family member called out from the public gallery: "Why? Why? I love you. Why? Why? Why?"
Asked to confirm his name, he told the court clerk: "I'm a little bit deaf, dear."
Post-mortem examinations found the women died from gunshot wounds. Four dogs - three German shepherds and a labrador - were also shot and were removed from the farm, Keepers Cottage Stud, by the RSPCA.