The Italian captain of the Costa Concordia has stepped aboard the shipwreck of the Costa Concordia for the first time since it capsized two years ago, as part of a new court-ordered search.
Lawyers for Captain Francesco Schettino asked the court in Grosseto to authorise the searches to determine if any factors beyond human error contributed to the disaster.
The ship hit a reef, close to the island of Giglio in January 2012, with the loss of 32 lives as the ship went down.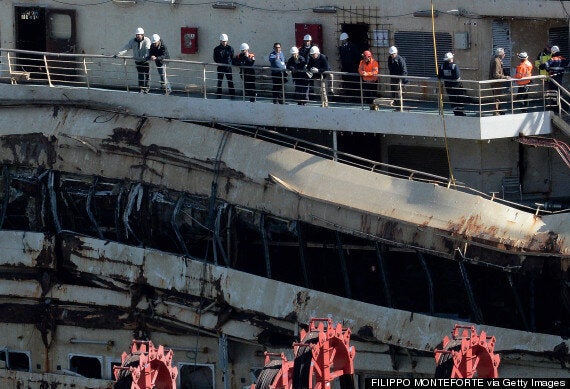 Francesco Schettino, here without a helmet, stands on the wrecked Costa Concordia cruise ship in Giglio Port
Schettino, who travelled back to Giglio two days ago, was seen looking grim-faced as he was transported aboard the wreck by a small boat.
He was earlier pictured preparing to board the ship, in his trademark sunglasses and his mobile phone fixed to his ear.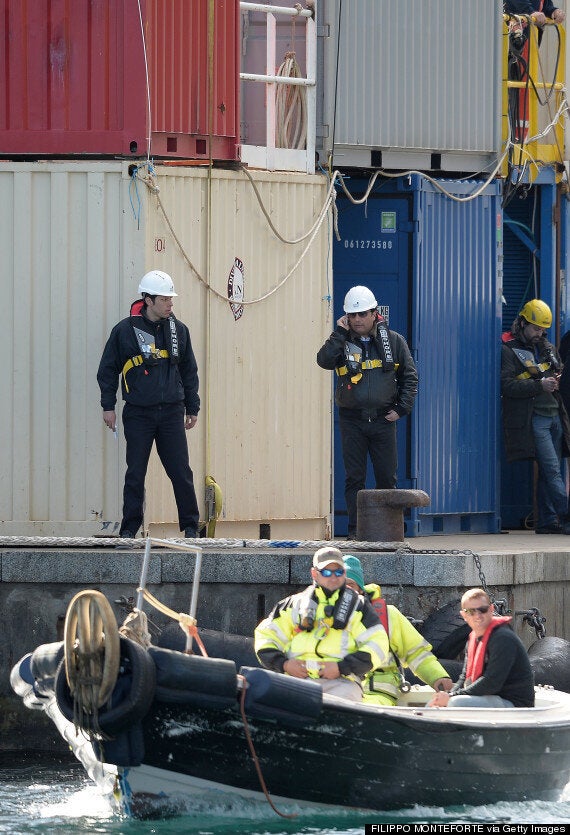 The captain of the wrecked Costa Concordia cruise ship Francesco Schettino (C) speaks on his mobilephone as he stands on a quay before boarding a small boat on his way
The captain has been accused of abandoning the luxurious cruise ship, before the 4,229 people could be evacuated, which he denies.