No, he really, really wants him to see it. So much so he has clogged his twitter feed with needy requests:
Crowe plays Noah in Darren Aronofsky's big-budget take on the Biblical story of one man who suffers visions of an apocalyptic deluge, and takes measures to protect his family from the coming flood.
Anthony Hopkins plays Methuselah and is joined by an all-star cast, including Emma Watson, Douglas Booth, Jennifer Connelly, Nick Nolte, Ray Winstone and Frank Langella.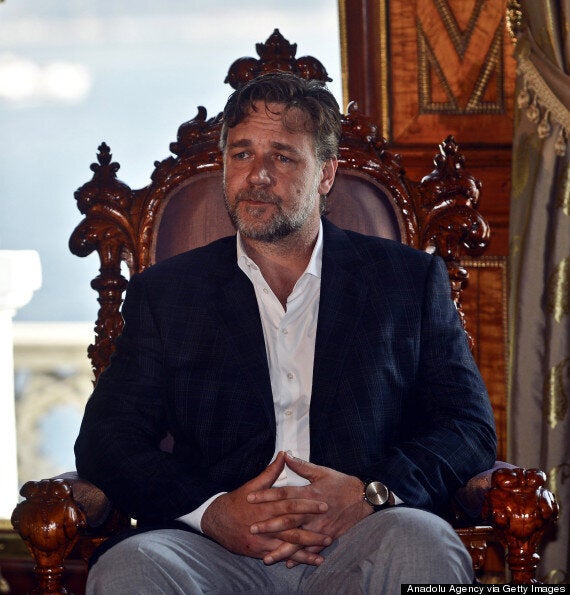 Russell Crowe plays Noah in the forthcoming film of the same name
The film has already run into controversy and is attracting criticism from religious groups.
"I like Russell Crowe, but when you get Russell Crowe, you get Russell Crowe — You get the tough guy, not Noah," Dan Gainor, for the Christian Media Research Center told The Christian Post.
No word as of yet from Pope Francis.
The film is due in cinemas from the beginning of April, a week earlier in the US. Trailer below...
Popular in the Community