Two men have been arrested after one was allegedly caught trying to have sex with "several" cows while his friend filmed the encounters.
Reid Fontaine and Michael Jones were booked for misdemeanour sexual misconduct last week, UticaOD.com reported.
The pair were caught out when a suspicious farmer in Herkimer County, New York, set up hidden CCTV after noticing his cows "appeared anxious" and were not producing as much milk as usual, writes Syracuse.com.
But wait, it gets worse.
During one of these late night encounters, one of the cows is said to have became so agitated it ran into a road and was killed after being hit by three cars.
SEE ALSO: Woman Checks Boyfriend's Phone, Finds Footage Of Him Having Sex With Dog
WTNH-TV News 8 reporter Bob Wilson was sent to investigate and claims his team discovered Fontaine in the act, while cameraman Jones recorded it.
He revealed his crew filmed the incident but said: "We can't show you that video because the man was naked and covered in jello."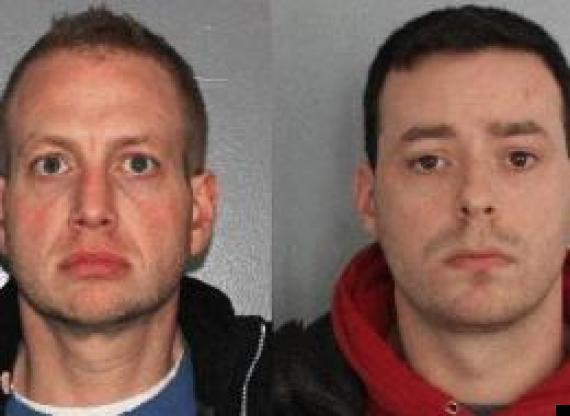 Michael Jones and Reid Fontaine were arrested for misdemeanour sexual misconduct
He summed up: "You can't make a story like this up. Two men are in jail, one cow is dead and three cars are totalled."
Two drivers were taken to hospital following the 4am pile up, meanwhile Fontaine and Jones have been released on bail.