Emmanuel Adebayor has scored 11 goals in 14 games for Tottenham since Tim Sherwood restored him to the starting line-up, and the pair cemented their bond by saluting each other after the Togolese scored against Dnipro on Thursday night.
Adebayor struck twice in quick succession to complete a morale-boosting comeback for Spurs and keep them in the Europa League against the Ukranians and, following his clincher, he headed over to mentor Sherwood to share a moment.
Credit must go to the Reuters photographer who captured possibly the photograph of the season so far, as Sherwood and Adebayor mimic a scene from Air Force One.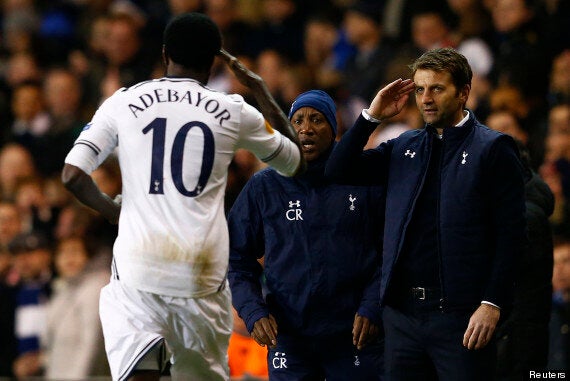 Sherwood and Adebayor: Extras for a pro-American Hollywood film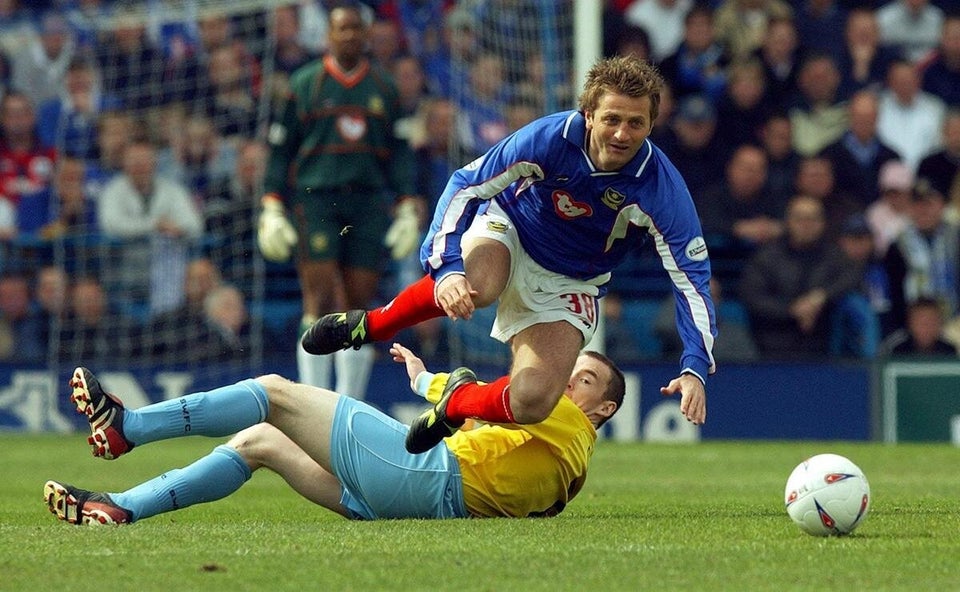 Tim Sherwood