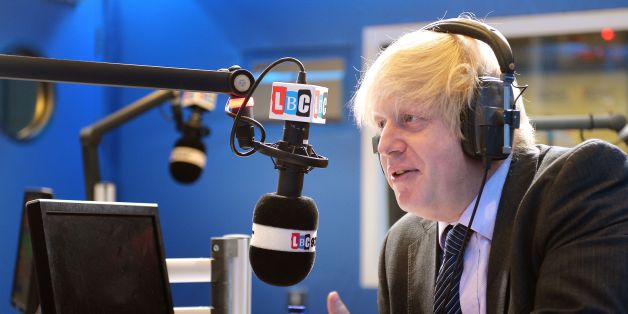 John Stillwell/PA Archive
Boris Johnson has insisted he will not try and make a return to the House of Commons before the next general election and denied reports of a feud with George Osborne.
Asked on LBC radio on Monday morning if he wanted to become an MP again before 2015, the London mayor said he was "so sick" of being asked the question he could "explode".
"The answer is I am sticking to my job that I was elected to do in 2012 and 2008," he said. "Think of the joy of being mayor of London. Why on earth would you want to do anything else?"
Over the weekend The Times reported that Boris had been urged personally by Osborne to stand for election to the Commons in 2015.
Some supporters of the mayor told the Mail on Sunday that the chancellor, who is seen as a rival of the mayor in any future Tory leadership campaign, had embarked on a deliberate attempt to "destabilise Boris".
"This is nothing to do with party loyalty and everything to do with Osborne and Cameron trying to destabilise Boris. He saw it coming a mile off. They want to make sure that if the Tories lose, Boris gets as much flak as they do and can't stand as leader as a 'break with the failed Cameron-Osborne regime'," the paper was told.
But Boris sought to downplay the reports of a rift between him and the chancellor over their future ambitions. "George an I have a very good working relationship and an old friendship. What we both want to do is get David Cameron reelected," he said.