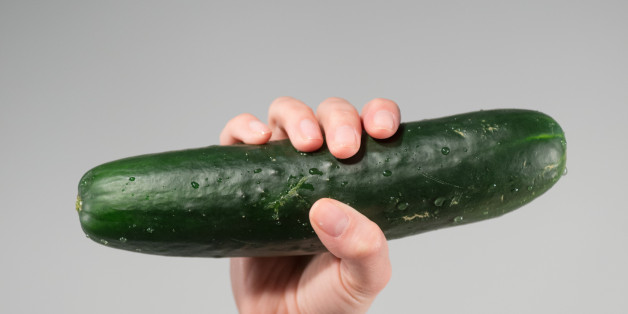 PM Images via Getty Images
A 28-year-old man has been jailed for attempting to rob a bookmakers whilst armed with a cucumber.
Gary Rough brandished the salad vegetable – concealed in a black sock – at a female worker at a Ladbrokes shop in Shettleston, Glasgow, last December and demanded money.
She refused and Rough was pinned to the ground by an off-duty police officer and arrested, the BBC reported.
According to STV News, Rough later told police who detained him: "It was a fucking cucumber. Am I getting jail for this?"
A clerk at Glasgow's High Court confirmed to HuffPost UK Rough pleaded guilty to a charge of assault with intent to rob and received a sentence of 3 years and four months.