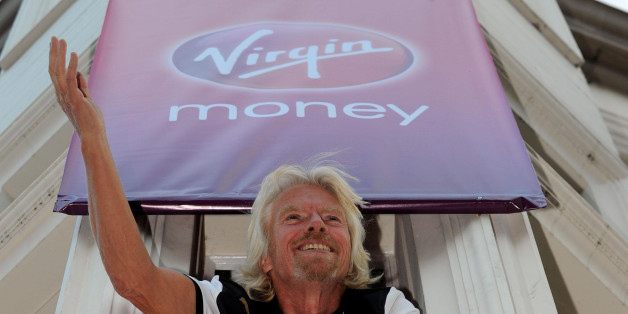 Owen Humphreys/PA Archive
Virgin Money, Sir Richard Branson's banking division, will become the latest financial institution to say it is going to pay its bankers double their pay in bonuses under new European Rules.
The bank's bumper bonuses are set to be confirmed in its full-year results, with shareholders approving a request from the board to give top bankers up to double their pay in bonuses, according to Sky News.
Virgin Money's expected bonus payout comes as it is set to confirm its return to profit for the first time since acquiring Northern Rock from the government in 2011, whose collapse in 2007 sparked Britain's financial crisis.
Virgin Money's bonus arrangements come after a string of major financial institutions are expected to work around the EU bank bonus cap, with HSBC confirming that it will dole out "allowances" of up to £1.7 million to boost executives' pay.
However MPs have urged the Bank of England to clamp down on bankers' bonus packages, with Treasury select committee chair Andrew Tyrie warning that the City's "new consensus" was "seriously flawed".
The Tory MP, who chaired the Parliamentary Commission on Banking Standards, told the Financial Times that the banks' approach to pay "does not come close" to the proposals put forward by his commission.
Tyrie criticised the banks' decision to award bonuses in shares rather than bonds that can be "bailed in" during a crisis, which means that they can be written off or converted into equity if a bank's capital plummets below a certain level.
"Without much closer alignment of rewards to the maturity of the risk, the structure of remuneration will remain seriously flawed," he said. "Banks should be doing more to address this now. It will be up to the regulator to get on with the job. The forthcoming consultation will be crucial."