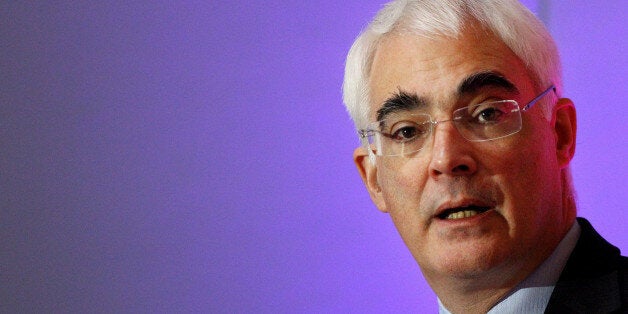 The Scottish independence referendum on September 18 could result in the break-up of the United Kingdom. The pro-union Better Together campaign has set out its arguments as to why independence should be rejected, detailed below.
A strong Scottish Parliament within the United Kingdom gives us the best of both worlds: real decision making power here in Scotland, as well as a key role in a strong and secure UK. Now and in the future Scotland is stronger as part of the United Kingdom and the United Kingdom is stronger with Scotland as a partner.
In the UK the BBC and the Bank of England were founded by Scotsmen. The NHS was founded by a Welshman. The State Pension system was founded by an Englishman. Partners in these islands. Working together, better together.
We are proud that we fought together to defeat fascism, and worked together to build a welfare state. But the case we make is about what's best for Scotland's future.
Times are really tough at home and really turbulent internationally. In the future Scotland's prosperity will be strengthened by keeping the British connection. We need more growth, more jobs, and more prosperity in Scotland. We don't need uncertainty, instability, and barriers for our businesses.
In these tough and turbulent times, the size, strength and stability of the UK economy is a huge advantage for Scotland's businesses. Scotland's largest market is the rest of the UK. The UK is the world's oldest and most successful single market and the UK has the oldest and most successful currency - the pound.
Scottish businesses are increasingly having to win orders against smart, efficient and productive firms in foreign markets. These competitive challenges will only get tougher in the years ahead. The UK is better placed than a separate Scotland or England to help our businesses find and win new orders across the world.
In an uncertain world Scotland's security will be strengthened as part of the United Kingdom. The British Armed Forces that protect us are the best in the world. In Scotland we are proud of the Forces and proud of the vital contribution that Scotland makes to them. As part of the UK we have real clout in the UN Security Council, NATO, the EU, and we have Embassies around the world.
As Scots we believe there's nowhere better, but we understand there's something bigger. By contributing to and benefiting from the multi-national, multi-ethnic and multi-cultural United Kingdom of the years ahead, Scotland's society and culture will be enriched.
Hundreds of thousands of Scots and English have made their homes in each other's nation. Half of us have English neighbours. Hundreds of thousands of Scots were born in England. This interdependence - the coming together of family, friends, ideas, institutions and identities - is a strength not a weakness, and is an ideal worth celebrating. The truth is we're better together.
Popular in the Community