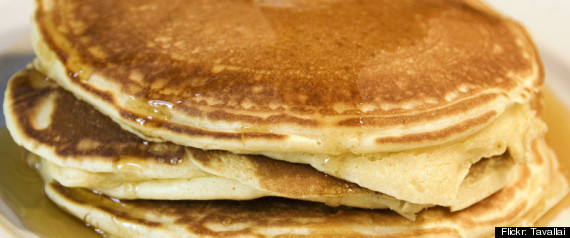 It's Pancake Day, aka Shrove Tuesday, aka the day before Lent. Confused? You're not the only one..
Bit confused. How many of these do I need to give for Lent... pic.twitter.com/K77ILWbUwq

— Amanda (@Pandamoanimum) March 4, 2014
Of course, making pancakes presents its own problems...
Making pancakes Venn pic.twitter.com/JSiDTo6QC1

— Adam Kay (@amateuradam) March 4, 2014
...not least for @ActingAnEejit:
Here's the recipe I use:

Pancakes for one.

- 50g plain flour

- Pinch of salt

- 1 egg

- 150 ml milk

- Why am I alone and a virgin?

— John Brennan (@ActingAnEejit) March 3, 2014
Bless. Yes, Pancake Day is like any other - in the sense that people on Twitter make jokes about it. From puns to history lessons, here are some of our favourite funny one-liners so far...
MORE PANCAKE DAY FUN: