Burger King have brought their diet french fries (aka 'Satisfries') to the UK.
According to the fast food chain, the newly-launched product offers a reduced-fat, low-calorie option that doesn't compromise on taste.
In fact, Burger King claims that Satisfries contain some 30% less fat than McDonalds french fries.
But is their case convincing?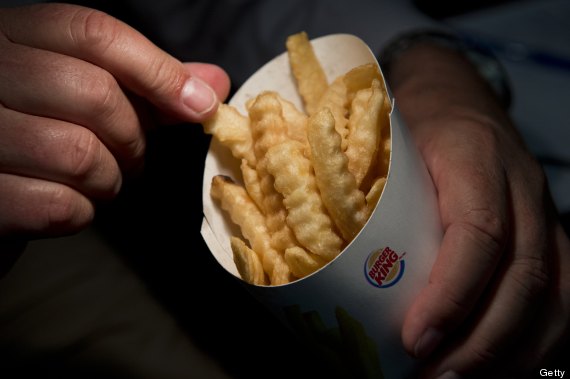 As we reported back when the low-calorie product launched in the US, Satisfries are touted as a 'healthier' alternative - but not specifically healthy.
But opting for a smaller portion may not be worth its salt. According to the MailOnline, a small portion of Satisfries has just eight fewer calories than standard one - counting 214 rather than 222.
So how exactly are these fries healthier? Burger King have explained that the new fries are 'less porous', so soak up less fat during the cooking process. The new shape is just to help staff at Burger King restaurants differentiate between regular fries and their 'healthier' counterparts.
The chain says they are responding to demand, where customers are seeking healthier options.
"When it comes to what we eat, we know that small changes can have a big impact," said Suzette Burger, director of marketing innovation, Europe, Middle East & Africa, in a statement.
She adds: "Our guests ask for new options, but they don't want to compromise on taste. That is why we are constantly innovating our products and are looking for menu options consumers want to see at Burger King restaurants."
While not everyone is convinced, HuffPost UK readers think Burger King's efforts to should be recognised.
Commenting on the Satisfry US launch, TwoZero OZ said: "It's a small step in the right direction.... Don't condemn them or else you're giving all fast food franchises incentive to NOT get any healthier."
But as one reader suggests, everything is fine in moderation.
"You can still have your burger and fries if you absolutely must. Just order a kid sized meal, and don't eat all the fries. Try to cut out the cola as well, and just have take out as a treat," writes Cindy Leblanc. "Once in a while doesn't kill anyone."