Breast cancer charity CoppaFeel! announced a powerful partnership with The Sun for the next six months, encouraging women to check their breasts.
As part of the first push, the charity took over the paper's Page 3 - featuring topless women - to spread the message about breast cancer calling it 'Check It Tuesday'.
Since then, there has been mixed reaction to the campaign, with some feeling that such a female-centric issue such as breast cancer does not quite belong with The Sun's Page 3, which has been targeted by campaigners for being archaic and sexist.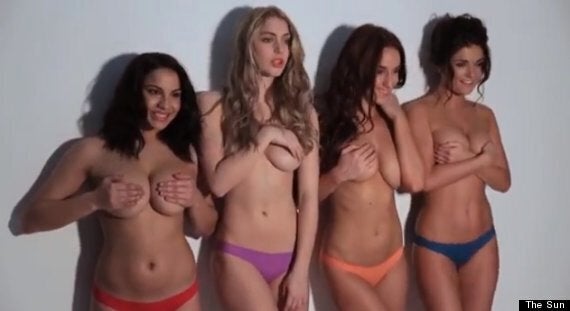 The national newspaper, which had a big spread inside the paper featuring CoppaFeel! founder Kristin Hallenga, will lend £1.5 million worth of free coverage.
No More Page 3, the campaign trying to get The Sun to remove pictures of topless women on its pages, released a statement, saying: "Many of the No More Page 3 team have been affected by breast cancer in the lives of people they love dearly. We really hope that this campaign succeeds in encouraging women to check their breasts who otherwise wouldn't – and we love the notion of women supporting other women. We applaud the models for doing what they feel is right to help and congratulations to the founder of CoppaFeel! for securing this partnership with a powerful platform like the Sun.
"That said, we can't help but feel that it's a real shame the Sun has decided to use these sexualised images of young women to highlight breast cancer. They will say that they want to use the power of page 3 as a force for good – we say that a society in which sexualised images of young women are seen as that powerful has to change."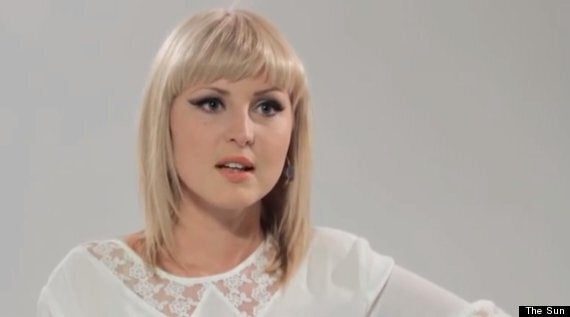 To add to this, feminist campaigner Caroline Criado-Perez added: "It's great that The Sun has chosen to raise awareness about breast cancer in such a prominent way. What's less great is that their method for doing so was to reiterate their daily message that a woman's worth is the sum of her titillating parts."
Lecturer and HuffPost UK blogger BJ Epstein added: "It's pretty stunning that in this day, major newspapers still make money off of women's bodies, and for them to be suddenly partnering with a charity doesn't hide that fact, no matter how much the Sun may want it to. What the Sun ought to do is to get rid of the topless models and also to regularly write about and market charities such as CoppaFeel!"
Story continues below the slideshow: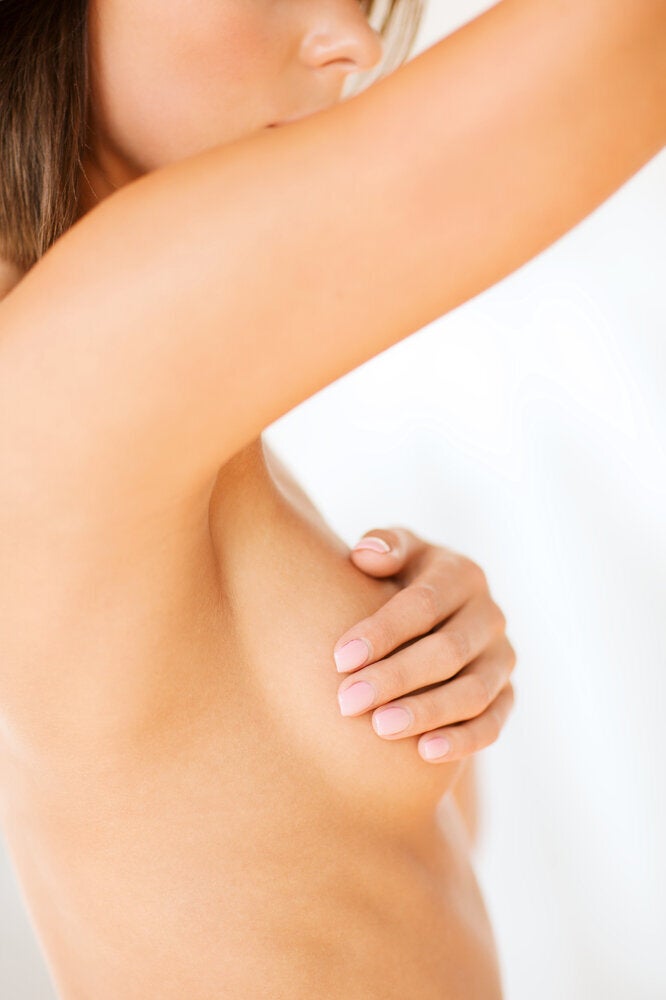 11 Little Known Breast Cancer Facts
Today our charity CoppaFeel! Launched a six month campaign with The Sun and Page 3 regarding early detection of breast cancer. Our partnership will raise awareness to over a million young people who at present think they are never going to get breast cancer. It may be controversial to some but the whole point of it is that we are now talking about it – surely that is a good thing?

My charity only employs six people – we can work flat out night and day for the next ten years to raise awareness and not achieve what we will be able to do today and in the next six months with The Sun. Since the paper launched, we have been inundated with text sign ups (text remind to 70500) which is a free service once a month to remind you to check your boobs and emails of support. We even had a respectful response from the No More Page 3 campaign, women who I admire greatly.

Thousands more people today are logging onto our website to find out how to check their boobs; we have been contacted by several women who have booked appointments with their GPs as a result of something they have found. If we save just one life it will be worth it.

In addition, we have uncovered some startling facts – more women check their weight every week than their breasts and only a tiny amount of young women would be prepared to go to the GP if they found something. This is simply not good enough. I can say this with some authority because this was me 5 years ago. Would I have read a boring advert in the doctors' surgery? Not on your nelly. That's why it has to be fun to react our target audience. We have to make the message relevant for everyone. Something that wasn't happening when I really needed it.

Part of our relationship with The Sun includes funding for very expensive research into how knowledgeable young women are about checking their breasts. If this hasn't moved the dial in a positive way at the end of the six month campaign, I'll eat my hat.
CEO of Male Cancer Awareness Campaign Patrick Cox, whose campaign Going Commando kicks off this week, pledged his support by saying: "CoppaFeel! is a bold and daring charity. Their job is simple: raise awareness of breast cancer to young people. That's it! If that means partnership with the biggest newspaper and using beautiful young women to support that, hats off. Well bloody done.
"Why? Because that is what the charity was set up to do. Raise awareness of breast cancer to young people. And if the partnership saves just one life it would have been worth It, and the haters can keep on hating.
"This partnership is a dream come true for most charities - just look at what The Sun did for Help The Heroes. It made that charity one of the biggest charities in the UK, overnight! Remember, this is not a normal breast cancer awareness campaign. It's a young women's breast cancer awareness campaign and there is a big difference. We're hugely proud of CoppaFeel! and all their hard work in such a short time. Well done girls."
Tell us what you think in the comments below...