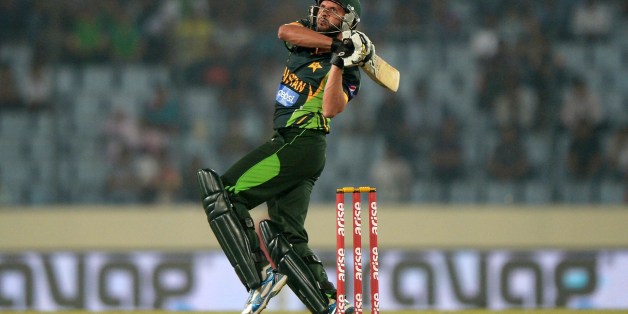 DIBYANGSHU SARKAR via Getty Images
Nearly 70 Kashmiri students have been suspended by their university in northern India for celebrating Pakistan's victory over their country, it has emerged.
The vice chancellor of the Swami Vivekanand Subharti University (SVSU) in Uttar Pradesh said he was "taken aback" by the "unacceptable gesture", the Hindustan Times reports.
"We can't accept such behaviour from any student," he said.
The incident occurred on Sunday when a group of local and Kashmiri students were watching the India-Pakistan cricket match in a hostel. Several students clapped every time India lost a wicket and cheered when Pakistan won the match, according to One India News.
But the offending students said they were threatened with violence. Irfan Ahmad, an engineering student at the university, told the Kashmir Reader: "When we clapped at the victory of Pakistan, it infuriated the local students. They went on a rampage, damaged the hall, hurled abuses at us, and threatened to beat us."
The suspended students were reportedly escorted out of the area by police and university officials.
According to one report by local news agency GNS, the chairman of the university Atul Krishna said in future students from Kashmir, a region claimed by both India and Pakistan, should be sent to Pakistan to study.