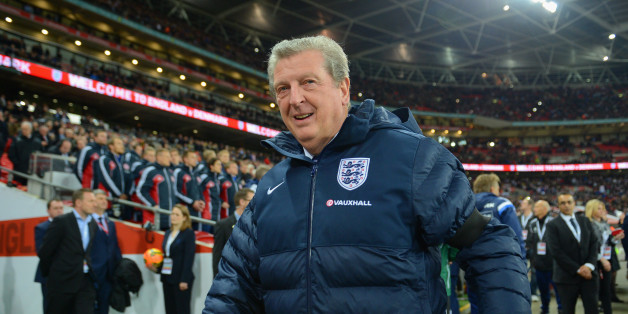 Michael Regan - The FA via Getty Images
Denmark coach Morten Olsen wished England "good luck" ahead of the World Cup, insisting they "need it".
A Daniel Sturridge goal gave Roy Hodgson's team a 1-0 win over the Danes in a mundane encounter at Wembley on Wednesday night, sparing the England coach the embarrassment of a third game without a goal.
Denmark missed out on a spot at the finals but Olsen could not resist a wry remark to end his press conference.
"I wish you good luck," he beamed. "You need it!"
When told what Olsen said, Hodgson bristled slightly.
"What does that mean?" he asked rhetorically. "To suggest that someone wishing you good luck should be regarded as something negative surprises me, it doesn't interest me, that's the bottom line, I don't really care.
"Every team will need good luck, I hope we get some. We certainly didn't need any tonight, that's for sure."
Olsen was also scathing about Arsenal striker Nicklas Bendtner, who he argued "didn't perform enough".