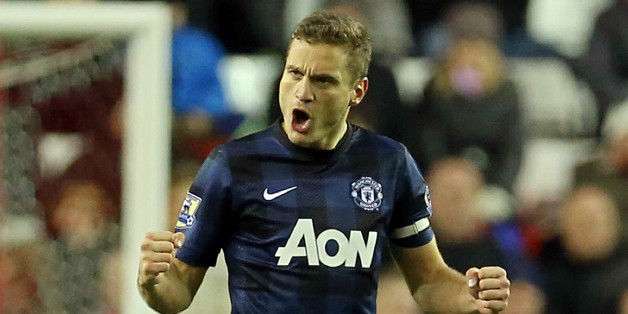 IAN MACNICOL via Getty Images
Nemanja Vidić will leave Manchester United for Internazionale in the summer, the Italian club have confirmed.
Vidić, 32, announced last month this season would be his last with United amid interest from a host of Italian clubs.
The Serbian will enjoy an swift reunion with his former teammates when Inter face United in a Washington friendly on 29 July.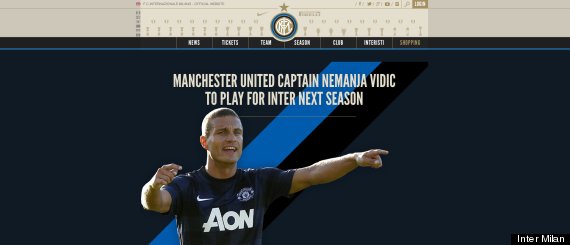 Inter heralded Vidić's summer arrival with a wide splash on their website
Vidić rejected Liverpool to join United for £7 million from Spartak Moscow in 2006 and has won five Premier League titles, three League Cups, the Champions League and the Club World Cup.
Inter club president Erick Thohir immediately hailing the signing as "crucial" for the team.
"Vidic is a great champion," he said on the club website. "I am extremely satisfied with the completion of this agreement that will bring Nemanja to Milan.
"He is one of the strongest defenders in the world, for his characteristics, his international experience, his charisma as a leader will be crucial for the team and the growth of our younger players.
"He will add value to the club and will be another pillar for the construction of a great Inter."