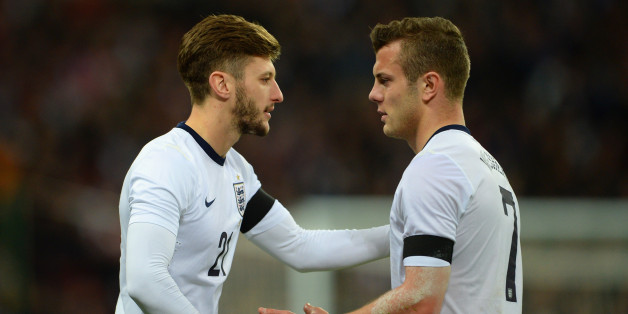 Michael Regan - The FA via Getty Images
Roy Hodgson's front six for Denmark's visit was set up a la Liverpool and the England coach's assessment of their win was a passable impression of Brendan Rodgers.
"We put a lot of young players in there tonight, or youngish players, that haven't played a lot of times for England," he said. "And I think all of them can come off the field feeling they've done a good job and they've improved their chances."
For a coach who usually errs on the side of caution, Hodgson has shown signs of easing the handbrake since that infamous goalless draw in Ukraine six months ago. He described that turgid match as a "good result" and was kidding nobody. Wednesday night's win against Denmark was slightly more watchable, and Hodgson's positivity was more believable.
"We thought, in the first-half, we passed the ball neatly enough but not with the right tempo we were really looking for," he added. "We certainly put that right in the second half and I thought our play down the flanks was very good."
England are slowly moving in the right direction under their coach. That four-year contract Hodgson signed in 2012 was regarded as excessive at the time, following the disastrous timing of Fabio Capello and Sven-Göran Eriksson's contract extensions. Now, the Liverpool coach who oversaw six of the worst months that club has known this century, could spearhead England's new generation.
Ashley Cole and Steven Gerrard were the only 30-somethings to play for England last night, as Michael Carrick and Frank Lampard were rooted to the bench. Although John Terry and Rio Ferdinand's retirements were not hastened by Hodgson, he is likely to be remembered as the coach who phased out the lamentably labelled "golden generation".
Adam Lallana's bright performance might just have ended Lampard's international career. If Hodgson had chosen to limit his bloated 30-man squad to the usual 23, Lampard would likely have been one of the seven casualties.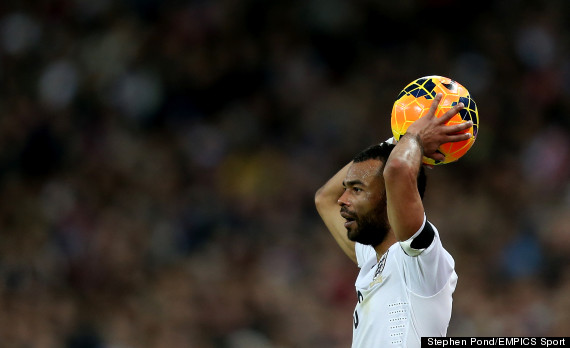 Cole performed well in the first-half before Shaw replaced him
Marginalised at Chelsea by Nemanja Matić's January arrival, he could struggle to tally his annual double-figures haul. Jordan Henderson, his replacement at the European Championship two years ago, was competent against Denmark, while Jack Wilshere's squad berth is still safe, despite his progress stalling over the last six months.
Hdogson was impressed by both Lallana and Luke Shaw.
"Very good, both. Quite frankly I don't think you could get me sounding negative about any of the younger players who came in tonight," Hodgson effused. "At one stage, in the second-half, we had Gary Cahill, Joe Hart, Glen Johnson and Steven Gerrard who could consider themselves as really senior players with a number of games behind them.
"We had seven others who were finding their way. And still we virtually didn't give Denmark a sniff. I wanted to use the game that way and make certain that those youngsters got their chance to play."
Carrick, 32, played an understated role in England's autumnal qualifying win over Poland and his prudent ball retention could yet save him. Should he fail to travel to Brazil it will reflect rather embarrassingly on him and Hodgson, after he was coaxed out of a brief international retirement in 2012.
Cole was typically reliable in the first 45 minutes before his withdrawal, and it would represent a major gear shift if he doesn't make the cut.
"I've got to be honest and say no, I'm not," Hodgson responded when asked if he was surprised by Cole's performance.
"I'm a great admirer of Ashley Cole. If you're not an admirer of his you really should be. I think he demands respect. I've watched him in training these last few days and he's been unbelievably good and very fit. In actual fact, he's been right at the top of the running statistics. His only problem at the moment is he's a specialist player and his manager prefers somebody else."
But Hodgson is unlikely to prefer Shaw over Cole.