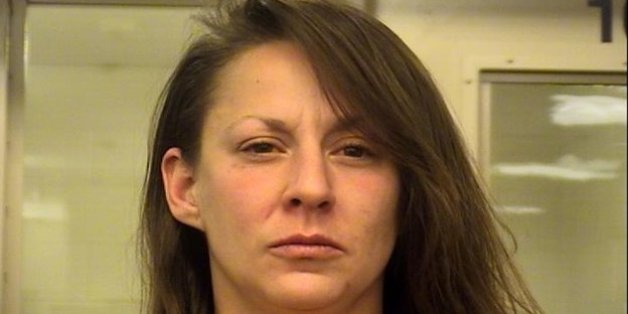 Bernalillo County Jail
The internet is all of a buzz after a woman got her knickers in a twist and was arrested for aggravated (AA) battery when she hit her own mother with a vibrator.
Cara Claffy, 35, of New Mexico was detained on Sunday night after a late-night confrontation during which she struck Sheryl, 60.
The older woman claimed she was attempting to flee the home she shares with her daughter after an argument only to be attacked with the sex toy.
When police arrived they found her bleeding from a head wound and a vibrator on the passenger seat of a nearby-parked vehicle.
Cara was arrested after exiting a nearby house. She denied the charge and claimed her mother actually hit herself with the vibrator.
Vibrator attacks are a fairly regular occurrence in the States, usually against police officers.
In November 2010, an officer was the unfortunate victim when Carolee Bildsten, 56, allegedly assaulted him with a "a rigid feminine pleasure device" (sounds painful).
In April 2012, police in New York arrested Lisa Anderson, 47, after she threw a pink sex toy that hit another officer in the head.
Good job they didn't use any of these beasts...