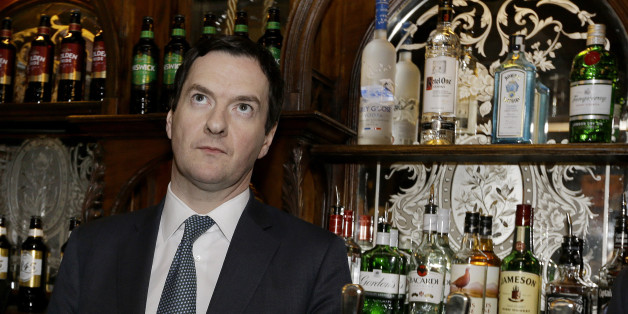 WPA Pool via Getty Images
George Osborne will have to either cut deeper or raise taxes to fill a £20 billion gap in the public finances, according to official government economic models.
The gloomy analysis would suggest that Britons face an extra year of austerity before the chancellor manages to balance the books, after the Financial Times decided to replicate the models by the Office for Budget Responsibility.
If the analysis is correct and is what the OBR ends up presenting to Osborne for when he delivers his Budget in two weeks, Britain will be set for immediate tax hikes or more cuts to balance the books.
According to the analysis, Osborne will no longer be able to rely on the improving state of the economy to cut the budget deficit, as indicators of the economy's potential for future growth have shrunk.
Speaking in January, Osborne warned that 2014 would be a "year of hard truths", adding that only further austerity measures can pay for tax cuts and better job prospects.
He claimed that Labour was "simply not being straight with people" by suggesting that there was a "magic wand" which would allow a chancellor to spend more on public services.
The Tories have pledged to eliminate the deficit solely through spending cuts, with George Osborne pledging £12 billion of further cuts to the welfare budget after the 2015 general election in order to achieve a "permanently smaller state". A further £20 billion would put major pressure on the benefits bill and "unprotected" budgets like policing and local government.
The Chancellor has made clear that the UK economic recovery is "not yet secure" and that the economy is still "too unbalanced" and reliant on consumer spending.
TOP STORIES TODAY