A London tube passenger was left with back and head injuries after her scarf was caught in a train door and she was dragged along the platform.
The shocking incident at Holborn Underground station is now being officially investigated.
Arriving at Holborn the unidentified woman had moved towards a Piccadilly line train but stopped as she realised the doors were closing.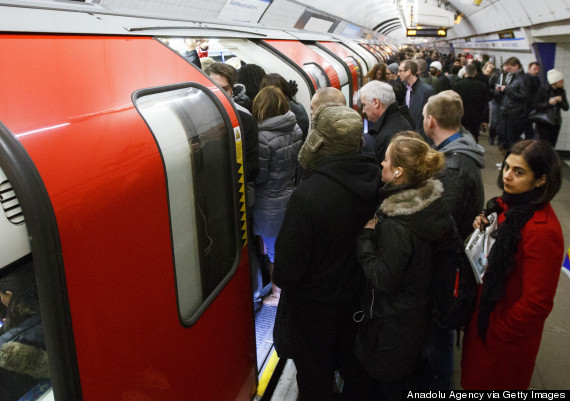 The Rail Accident Investigation Branch (RAIB), which is looking into the incident, said: "As she stopped, the end of the scarf that she was wearing continued to swing towards the train and became trapped between the closing doors.
"The train operator was unaware that the scarf was trapped in the door and after confirming that all doors were closed, started to move the train into the tunnel.
"The passenger was dragged along the platform by her scarf as the train started to move. The station assistant tried to help the passenger by holding on to her and they both fell to the ground. This resulted in the scarf being forcibly removed from the passenger's neck and carried into the tunnel by the train."
The RAIB went on: "The passenger suffered injuries to her neck and back and was taken to hospital; she is now recovering. The RAIB's investigation will seek to understand the sequence of events and will examine the arrangements in place for safe despatch of trains from London Underground stations where station assistants are provided on the platform."
Nigel Holness, Operations Director for the Jubilee, Northern and Piccadilly lines, said quick thinking by his staff prevented further injury to the customer.
"All of our safety procedures and warnings were carried out as normal before the train moved away from the platform.
"Thankfully incidents of this nature are rare on our network and the Tube is one of the safest railways in the world following heavy investment in safety improvements, and we are constantly seeking to further improve our excellent safety record."