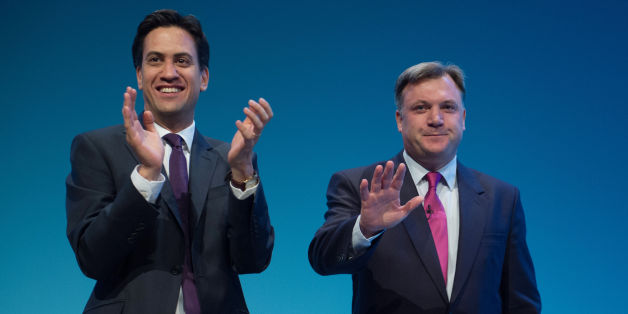 Stefan Rousseau/PA Wire
Labour has unveiled an extended jobs guarantee for young people, which would run for five years if the party returns to power, with the pledge funded by cutting tax relief for rich pensioners and reintroducing a tax on bankers' bonuses.
The Tories have seized on the decision to pay for it by taxing bankers' bonuses, claiming that it has been used to find ten previous pledges. Labour protest that the jobs guarantee is the "only policy the bank bonus tax will fund", adding: "Nothing else is a spending commitment".
The number of pledges Labour promised to fund with the bank bonus tax has been over-egged by the Tories as they produced a list of ten policies - with a combined cost of £30.2 billion - bundling in all the ideas Labour want to fund with an increased levy on banks' balance sheets, which is a different proposal.
However since 2010, Ed Miliband and his shadow chancellor Ed Balls have suggested they could tax bank bonuses to fund at least five different ideas.
We know bank bonuses are eye-wateringly huge, but can they really stretch to pay for all these things at once?