It's looking an awful lot like Nigella Lawson's Channel 4 cookery show 'The Taste' might not be picked up for a second series.
The show, dubbed a cooking version of 'The Voice' which sees amateur contestants having their dishes judged based solely on taste, has been a big success in America, though ratings for the UK series have been disappointing.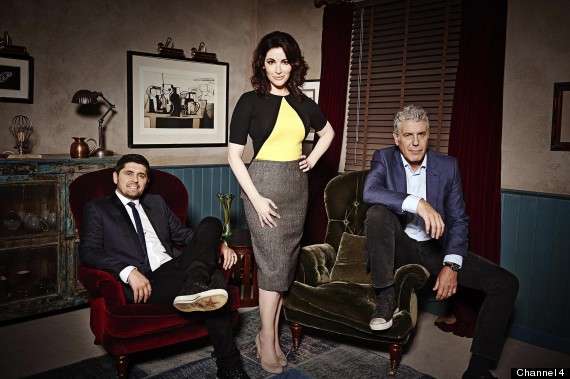 The Taste
In fact, between the first and second episode the number of people tuning in halved, with viewing figures continuing to drop over the course of the series.
A spokesperson for Channel 4 said: "No decision has yet been made either on scheduling to US version or the recommissioning of the UK series."
The final episode of the series, where the three judges will crown their winner, airs on Channel 4 tomorrow night.
Meanwhile, Nigella clearly isn't letting the show's apparent lack of success get her down, as she's currently looking stunning on the cover of this month's Vogue.
LIKE US ON FACEBOOK | FOLLOW US ON TWITTER