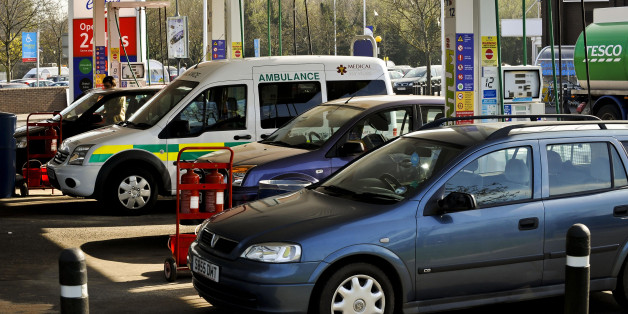 Ben Birchall/PA Archive
Tesco has sparked a likely supermarket fuel-price war by cutting the cost of its petrol and diesel.
The supermarket giant said it was reducing petrol and diesel at all its filling stations by 1p a litre from this afternoon.
Other supermarkets were expected to follow suit, providing more good news for motorists who have seen the cost of fuel slide down from the extreme highs of recent months.
TOP STORIES TODAY
Those campaigning for lower fuel costs and reduced car taxation will be hoping for further glad tidings in the Budget next week.
Meanwhile, ahead of next week's Budget George Osborne has received a political boost.
The British Chambers of Commerce estimates that the UK economy will finally be back to its pre-recession peak this spring.