The Prince's Trust has long prided itself on helping young people across the country fulfil their dreams, particularly those from disadvantaged and troubled backgrounds.
To recognise the achievements of these inspiring individuals, The Prince's Trust & Samsung Celebrate Success Awards will honour them in a star-studded, Oscar-style ceremony.
All of those nominated have succeeded against the odds, improved their chances in life and had a positive impact on their local community.
The Mappin & Webb Young Ambassador of the Year Award in association with the Huffington Post recognises young people who volunteer their time, share their personal experiences and inspire others.
The ceremony will be hosted by Ant and Dec and will be attended by Prince's Trust Ambassadors Pixie Lott, Tess Daly, Sir Ben Kingsley and Joan Collins.
X Factor winner SamBailey will also be performing at the event.
The Prince's Trust & Samsung Celebrate Success Awards, now in their 10th year, will be held on 12 March at London's Leicester Square Odeon. HuffPost UK will be there reporting on the even,.
Three individuals are up for the Mappin & Webb Young Ambassador of the Year Award: Shaun McPherson, Holly Meakin and Hillary Harris.
Shaun McPherson, 30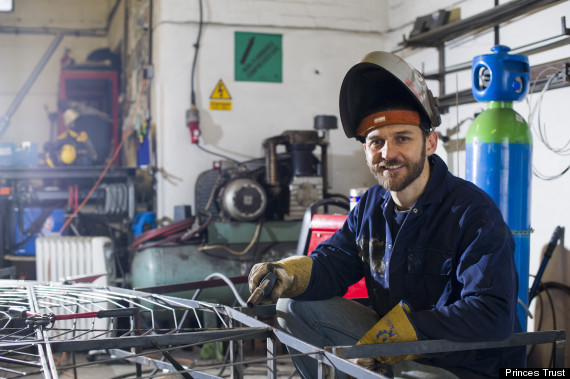 After a childhood devoid of encouragement but filled with belittlement and eventually drugs, Shaun - with the support of The Prince's Trust - turned his life around and is now inspiring hundreds of other young people by sharing his story.
Born into an abusive family environment in High Wycombe and diagnosed with attention deficit disorder and severe behaviour problems, the odds were stacked against him.
By the age of 15 Shaun had already been in and out of several schools and excluded three times.
Story continues after video...
Desperate to escape his unhappiness, Shaun turned to drugs and ended up dealing to pay for his addiction.
Shaun said: "When I was younger, I saw things that no child should have to witness. I was hurt mentally and physically by people who were supposed to protect me. It is no exaggeration to say that there were times when I feared for my life. I was massively disengaged with school and everything else because I felt like no one could help me."
Despite finding the determination to put himself through college after his grandfather taught him how to weld, Shaun struggled to find and keep work. He then heard about The Prince's Trust Enterprise programme, which helps unemployed young people to start up in business.
Shaun said: "The Prince's Trust business launch group for the Enterprise programme was one of my proudest days – people showed belief in me and what I was doing. Starting the programme and meeting people from The Trust was a turning point in my life."
With The Trust's support, Shaun gained the skills, knowledge and confidence to set up his own business making bespoke pond covers.
Shaun realised that what he was told as a child simply wasn't true and became a Prince's Trust Young Ambassador to share his story, even if it meant facing his demons, to inspire others. He became one of the most requested and best known Young Ambassadors on the programme. He has also helped to raise hundreds of thousands of pounds for The Trust through his powerful testimony.
Shaun added: "I was stuck in a very dark place before I came to The Trust and they were like a flashlight or a torch. I feel like they helped me to get my own torch and now, through my work as a Prince's Trust Young Ambassador, I hope I am able to shine that light for other people.
"My opinion of myself has completely changed - I'm a completely different person now. I'm fitter, happier and healthier and I've transformed into someone I could never even have dreamed of being. My business if going from strength to strength and I can't wait for my next challenge."
Holly Meakin, 20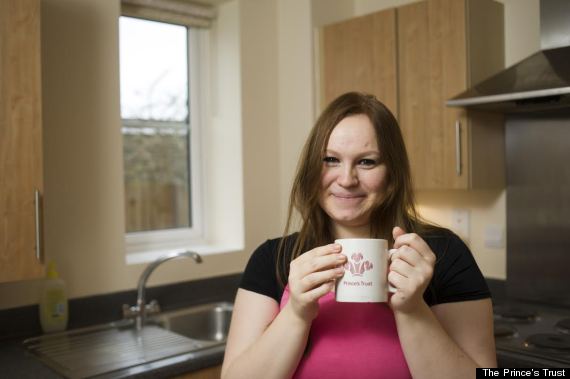 At just the age of 13 Holly was the victim of an abusive relationship with a boy who tried to control her with threatening and sometimes violent behaviour.
Despite being a bright pupil, she skipped class and took drugs to escape problems in her personal life.
She left school with few qualifications and little hope.
She said: I didn't fit in at school anymore and I was getting bullied, so I stayed home smoking cannabis."
She moved out of the family home and missed most of her exams. Her ambition to become a counsellor evaporated.
With nowhere to turn, Holly applied for a place on Get into Youth Work, a Prince's Trust programme which helps unemployed young people find jobs in the youth sector.
Her week on a residential part of the programme was the first time in years that she had gone without smoking cannabis and she realised that this was the opportunity she needed to change her life.
Her confidence grew and by the end of the programme Holly had achieved a Level 1 Entry into Youth Work qualification.
Passionate about The Trust and the support it gave her, Holly became a Young Ambassador and has spoken articulately and passionately about her story at various high level events, inspiring hundreds of people about The Trust's work.
Alongside her role as Ambassador, Holly also works full time as a carer for the elderly, and volunteers for various local causes, including mentoring school students.
Happy in herself, she feels that her life is worthwhile. She said: "It definitely feels like my life has taken a turn for the better – I am seeing things a lot more positively; life is good".
Hillary Harris, 27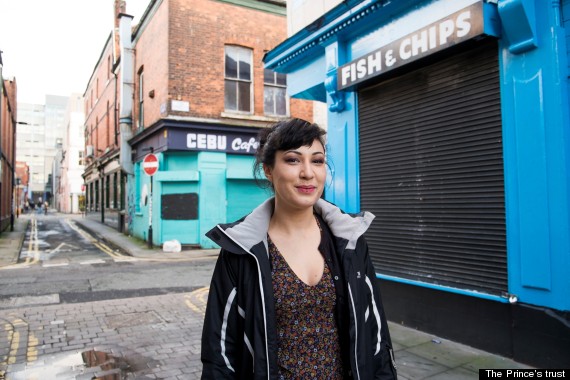 Hillary from Middleton, had hit an all time low when she tried to take her life.
She was hospitalised and placed on suicide watch. Her arm needed 160 stitches to repair the damage.
Shortly after being released from hospital, Hillary became the victim of an assault, and realising she needed support, moved to be closer to her parents.
Story continues after video...
Depressed and low after job applications led her nowhere, Hillary signed up for The Prince's Trust Team programme, a 12-week personal development course which helps unemployed young people gain the skills and confidence to find work.
Hillary said: "After the first week I started to notice a change in myself. Having something to wake up for was such a refreshing feeling."
From mountain climbing to fundraising, Hillary pushed herself hard and it gave her the confidence boost she needed.
She said: "The Prince's Trust changed my life; the end of the course came around too quickly and we were all sad to leave, but I was in such a good place I couldn't stop smiling."
After completing the programme, Hillary volunteered at a number of local charities and became a Young Ambassador for The Prince's Trust. She shared her story at numerous events and used her experiences to engage people with the vital work The Prince's Trust carries out.
Hillary's work as a Young Ambassador helped to raise thousands of pounds for The Trust and influenced many young people to turn their lives around. She became committed to inspiring change and now works as an advisor helping other people overcome their difficulties in finding work.