This is the last known photograph of Bob Crow taken before he died of a suspected heart attack on Tuesday aged 52.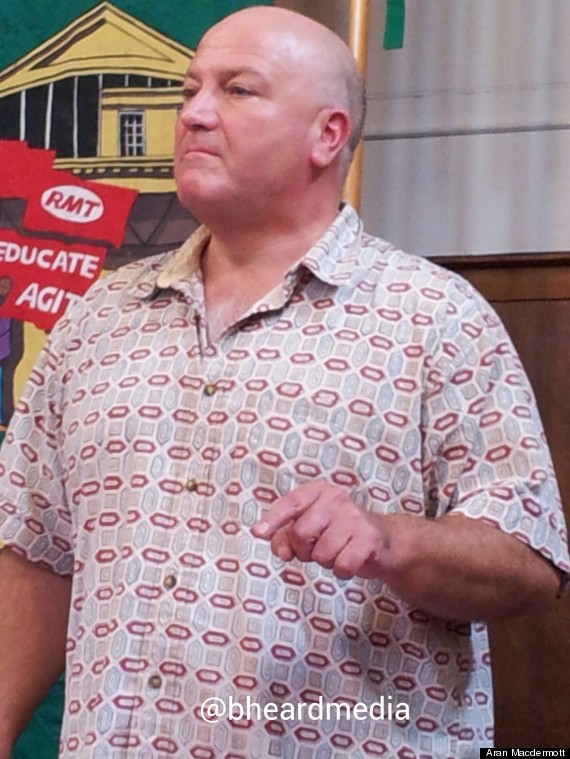 Bob Crow 1961 - 2014
The Rail, Maritime and Transport union leader was talking at the Sussex LRC 30th anniversary of the miners strike at Friends meeting house in Brighton.
SEE ALSO:
Tributes have poured in for Crow across the political spectrum.
Arch-rival Boris Johnson said: "Whatever our political differences, and there were many, this is tragic news.
"I'm shocked. Bob Crow was a fighter and a man of character.
"Bob fought tirelessly for his beliefs and for his members.
"There can be absolutely no doubt that he played a big part in the success of the Tube, and he shared my goal to make transport in London an even greater success.
"It's a sad day."