Women whose faulty implants have ruined their sex lives are taking legal action against the implant manufacturer, according to BBC News.
The mesh implants were used to treat a prolapsed bladder, which is a common condition after childbirth.
But once inserted the devices began to harden, causing severe internal injuries.
The women were told by doctors that they cannot have sex again due to potential risk to themselves and their partner.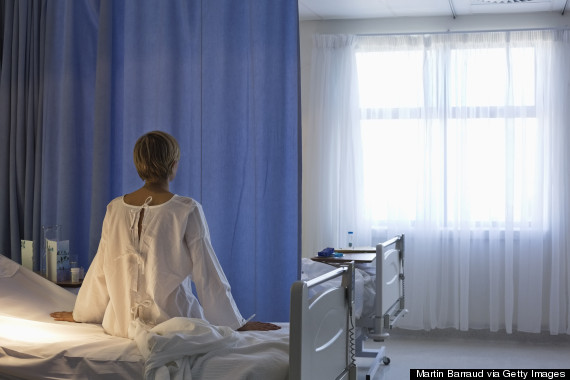 "Sex is a no go," one woman, who prefers not to be identified, told the BBC. "We've not got a sex life. It's actually taken a bit of toll on my marriage."
The woman revealed that she is in constant pain, but doctors are unable to help her.
She said: "You can be sitting and you can feel the jagging pain. I can't even carry my washing. My husband has to carry it and if I put my hands up to put the washing on the line, I can feel it jagging."
Also on Lifestyle:

Ovarian Cancer: Women Who Are Overweight Are More Likely To Get The Disease
According to the BBC, hundreds of claims for damages are expected to be logged - each year 1,500 Scottish women undergo an operation to insert mesh or transvaginal tape.
Scotland's Sunday Mail have catalogued hundreds of stories of women suffering from such injuries.
Their words have certainly been far reaching. On Sunday, world-famous activist Erin Brockovich showed her support in the quest for justice.
The campaigner, who uncovered the mass poisoning that led to America's biggest compensation payout, told the Sunday Mail: "So many women in Scotland and around the world have been suffering in silence, even told they must be crazy for imagining mesh is to blame for their problems.
"But they're not crazy. What is crazy is that these operations are still going on when we now know about the injuries to hundreds of thousands of women across the world.
"The only way we're ever going to see an end to scandals like this is by making sure, if wrongdoing is found, criminal charges are brought against those responsible."