Two students at a college in the US have been arrested after a photo of a dog being forced to do a "keg stand" emerged on social media.
The two men, Shane Oliver and Robert Yates, will face misdemeanour animal cruelty charges after the stunt at Brockport College in New York.
The photo of four-month-old Labrador Mya was taken at an off-campus house party, 13Wham reports, prompting police to take action.
WARNING: Some readers may find images in this article disturbing
2 college students charged after posting a pic on Facebook of a puppy doing a keg stand. http://t.co/oMMVYqdnKz pic.twitter.com/Aoa3HbS2aE

— KARE 11 (@kare11) March 11, 2014
"The dog had the tap in its mouth and we were concerned by that," said Brockport Police Lt. Mark Cuzzupoli. "People get very upset over incidents like this."
Police say Oliver held the black Labrador retriever over a keg and apparently forced the animal to drink from the tap, while Yates took the picture. The image was then posted on a Twitter account featuring stories and pictures from parties thrown by students enrolled at state colleges in New York, according to AP.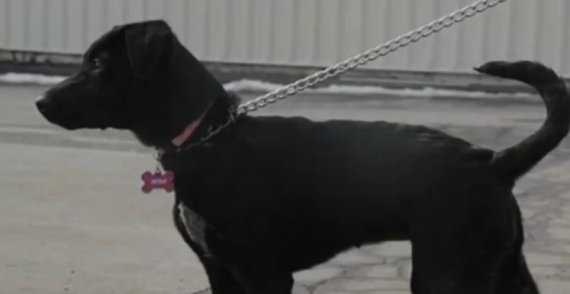 The dog did not belong to either of the pair, and was unaware of the incident taking place. Mya is safe and well and is now being taken care of by a local dog warden.